Tesla Unveiled a Big Surprise this Week
It was on Thursday that electric vehicle maker Tesla unveiled its debut of an electric heavy duty truck, but it was not the vehicle that got Wall Street buzzing.
Out of the big rig trailer came out a red Roadster with CEO Elon Musk saying that this sports car, priced at $200,000, would be the fastest production car ever.
The car is an updated version of the company's first production vehicle and can travel 620 miles on a single charge. According to Musk, this is a record for any electric vehicle. With a removable glass roof, the car can go from 0 to 60 miles per hour in just 1.9 seconds. It can also hit a max speed of 250mph, making it the fastest car that's in general production.
Musk said, "You'll be able to travel from LA to San Francisco, and back, at highway speed without recharging. The point of doing this is to just give a hardcore smackdown to gasoline cars. Driving a gasoline sports car is going to feel like a steam engine with a side of quiche."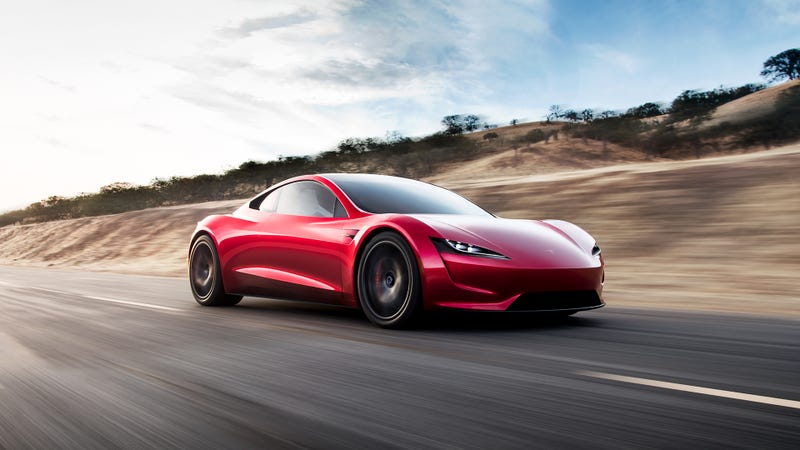 There will be 1,000 cars priced at $250,000 each at first, with payment up front, and other models would start at $200,000 later. The car won't be available until around 2020.
Musk said the company's heavy duty truck would begin production in 2019.
Disclaimer: We have no position in Tesla Inc. (NASDAQ: TSLA) and have not been compensated for this article.