Netflix Cartoon Is Pulled for A Really Indecent Image in Background
You just never know if a cartoon your child is watching might have an indecent image.
A mother saw something very not kid friendly in the background of a Netflix cartoon series called "Maya the Bee."
Netflix was quick to act and pulled the episode after many complaints, but what was seen cannot be unseen.
A still in an episode of the cartoon had a penis drawn on a log and it was noticed by a mother named Chey Robinson.
She posted the picture on Facebook and it quickly went viral.
Disclaimer: We have no position in Netflix, Inc. (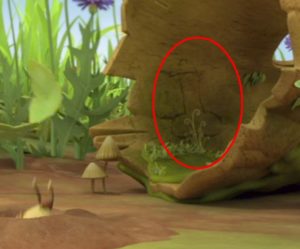 According to Variety, Robinson said, "I know I'm not going crazy and I know that something like this shouldn't be in a kids' show whatsoever. I'm extremely disgusted by it, there should be no reason my kids have to see something like this."
The drawing of the penis was seen for just half a second and was in an episode that first aired in 2012.
NASDAQ: NFLX) and have not been compensated for this article.