Upside Alert: Massive Disruption of a $300 Billion Industry Now Underway
MediaCentral Corp. (CSE: FLYY); (FSE: 3AT); (OTC: FBOP) is Building a Substantial Audience of North America's Most Coveted Demographic Group
A massive disruption is now underway in the $300 billion digital publishing industry.
One company – MediaCentral Corp. (CSE: FLYY); (FSE: 3AT); (OTC: FBOP) – is moving quickly to build the world's largest digital following of the most coveted demographic group in North America.

Simply put, MediaCentral Corp. (CSE: FLYY); (FSE: 3AT); (OTC: FBOP) is working to create the most significant untapped audience of influencers in North America.
The first-mover is the only company of its kind in the space…and is working to consolidate a group of 100 million coveted and premium consumers of urban media publications across North America.
With critical acquisitions of established Canadian alternative urban publications NOW Magazine and The Georgia Straight, as well as the launch of its own cannabis platform, CannCentral.com, MediaCentral Corp. (CSE: FLYY); (FSE: 3AT); (OTC: FBOP) the company's plan is coming together quickly.
In fact, the company's recent acquisitions instantly gave MediaCentral the largest North American alternative media readership base with a combined reach of 6.5 million readers per month across print and digital platforms.
Based on its acquisitions of NOW Magazine and The Georgia Straight alone, MediaCentral Corp. (CSE: FLYY); (FSE: 3AT); (OTC: FBOP) now appears to be significantly undervalued with the potential for rapid growth in the months ahead.
The Opportunity: MediaCentral is Reaching North America's Creative Class with Information they Want
At this moment, there are 100 million consumers of alternative urban media publications throughout North America.
These alternative weekly newspapers have traditionally had fiercely loyal readership groups, but their independence and relatively small market sizes have often led to trouble achieving profitability.
MediaCentral Corp. (CSE: FLYY); (FSE: 3AT); (OTC: FBOP) has recognized an opportunity to help these alternative urban media publications achieve monetization through consolidation and synergizing with digital media…and the potential upside is impressive.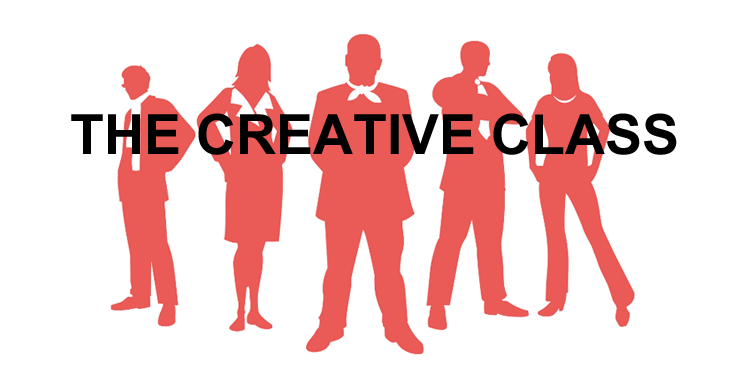 The large – and highly coveted – group of alternative media readers represents North America's creative class. They are the tastemakers…the influencers…the agents of change and innovation.
This is a class of consumers in the "sweet spot" for advertisers – with a desirable average age, median household income and careers in S.T.E.M., education, media and entertainment.
And MediaCentral has already amassed the largest group of alternative media readers in North America – at 6.5 million and counting – with plans for additional acquisitions in the works that could increase this number dramatically.
The true value of this segment of the population – key influencers in the political, cultural and social worlds – has never been fully monetized…until now.
And the company's plan is coming together at a critical time, with digital advertising now accounting for more than 50% of the $590 billion global advertising market.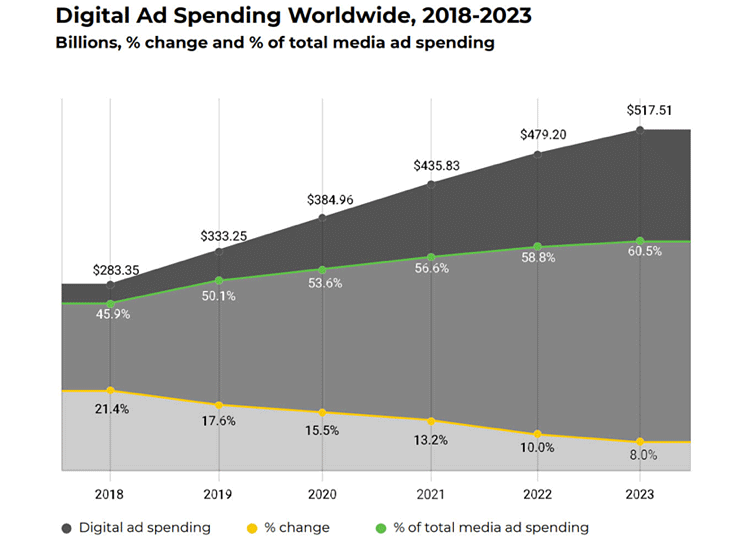 MediaCentral Corp. (CSE: FLYY); (FSE: 3AT); (OTC: FBOP) has begun building a base that will provide national advertisers an opportunity to reach a coveted group of influencers in a meaningful way. The company plans to capture the creative class by building platforms in leading edge segments and consolidating, digitizing and monetizing the fragmented 100 million consumers of alternative urban media.
MediaCentral's goal is to ultimately influence those who shape key ideas, policies and markets around the globe. Here's a look at how the company's plan is coming together:
NOW Magazine: MediaCentral's Key Acquisition of an Iconic Canadian Brand
In December 2019, MediaCentral Corp. announced the acquisition of NOW Magazine, an iconic Canadian brand that has defined and pioneered the independent voice for more than 38 years.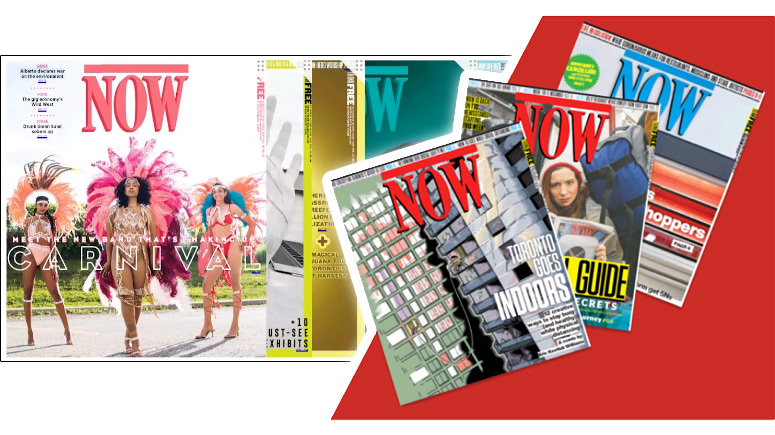 NOW Magazine was a platform acquisition for the company, allowing Media Central to begin building its base in this premium market segment.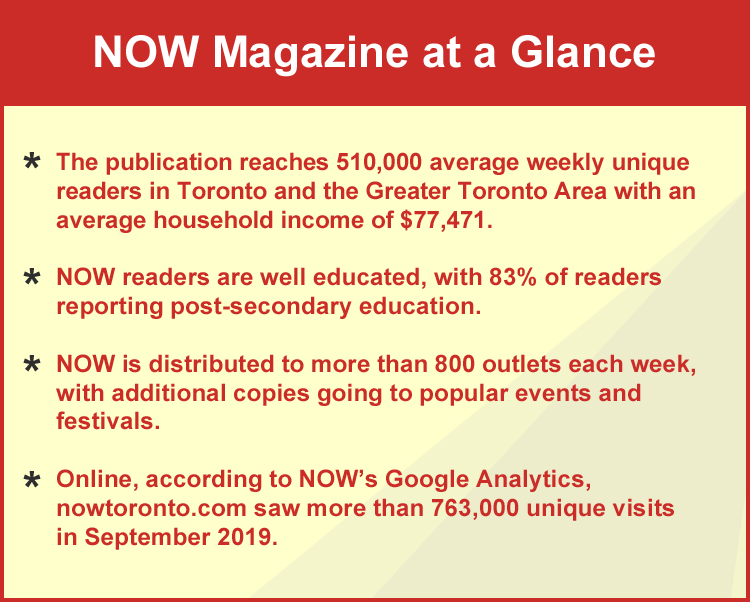 The Georgia Straight: Providing Lifestyle and Entertainment Influence in Vancouver for 50 Years
In February 2020, MediaCentral Corp. (CSE: FLYY); (FSE: 3AT); (OTC: FBOP) announced that it had purchased The Georgia Straight, Vancouver's oldest urban media publication.
Established as the news, lifestyle, and entertainment weekly in Vancouver for 50 years, The Georgia Straight is an integral part of the active urban West Coast lifestyle with over 1.081 million readers per week.
Every Thursday, The Georgia Straight delivers an award-winning editorial package of features, articles, and reviews.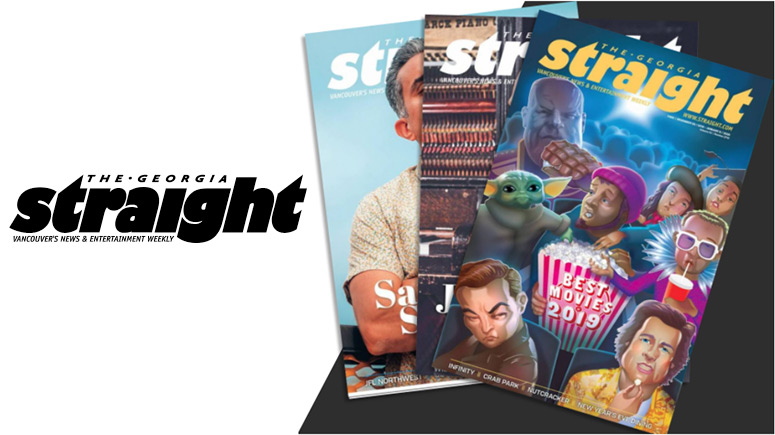 Regular weekly coverage includes news, tech, arts, music, fashion, travel, health, cannabis, and food, plus Vancouver's most comprehensive listings of entertainment activities and special events.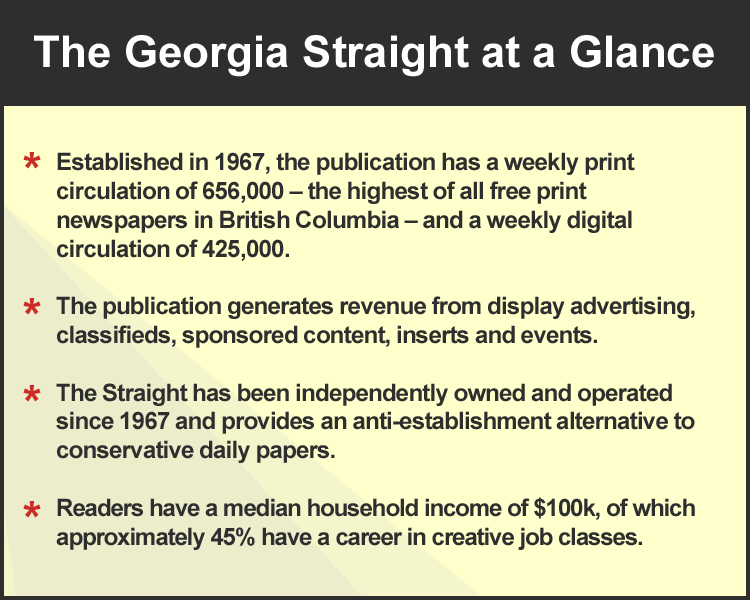 CannCentral.Com: A Leading Global Lifestyle Destination for Cannabis Users
MediaCentral's third property is CannCentral.com, a digital platform that covers all things cannabis, targeting a premium on-trend market.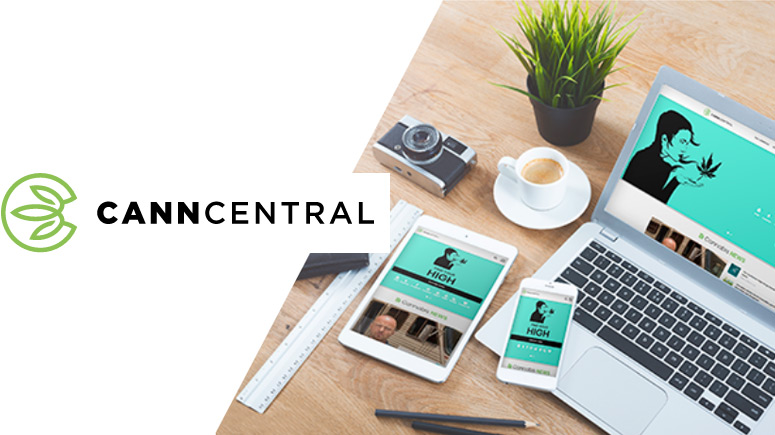 CannCentral.com is unlike most of the digital content in the cannabis space, which has been limited to exploring technical identifiers such as smell, taste and strain. Instead, CannCentral.com brings to life an unparalleled cannabis lifestyle destination that speaks directly to urban influencers about emerging trends and travel.
By combining authentic editorial content with trusted commentary on emerging trends, CannCentral.com is poised to become a central source on the rapidly evolving cannabis lifestyle.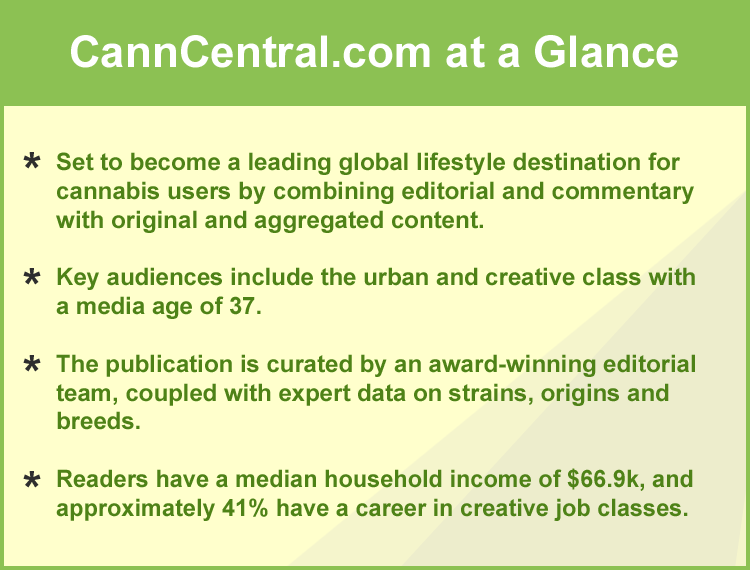 MediaCentral's Plan for Significant, Rapid Monetization of its Growing Base of Influencers
With its recent acquisitions and the launch of CannCentral.com, MediaCentral Corp. (CSE: FLYY); (FSE: 3AT); (OTC: FBOP) has already covered the vast majority of Canada and has begun to put its monetization plan into action.
In fact, the acquisitions of NOW Magazine and The Georgia Straight – along with potential future acquisitions – allow the company's platforms, such as CannCentral.com, to flourish thanks to increased readership and advertising potential.
MediaCentral's aim is to offer information via its publishing platforms that its readers are craving and have efficiencies so they can pivot and offer new verticals at any time.
The company has been engineered to offer the "in" conversation and everything around key topics – so the reader doesn't feel the need to look anywhere else.
This alternative to the way the conversation in the mainstream is being done has the potential for significant, rapid monetization in a number of distinct verticals.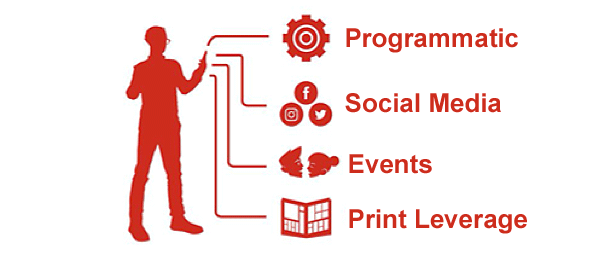 MediaCentral's forward-thinking plan for monetization includes:
Preserving long-running alternative publications – as it is doing with NOW Magazine and The Georgia Straight – in a way that is profitable and sustainable…
Migrating the readers of these long-running publications to digital formats…
Building an engaging social media presence and desirable events to help maximize influence…
Creating programmatic advertising opportunities for national and local advertisers that allow streamlined access to this most coveted market via multiple outlets.
An Eye Toward Profitability and Growth: How MediaCentral Corp. is Approaching its Future
The acquisition of NOW Magazine and The Georgia Straight were MediaCentral's first steps in a multi-step plan to bring together the 100 million consumers in the alternative media landscape.
One key to MediaCentral Corp. (CSE: FLYY); (FSE: 3AT); (OTC: FBOP) plan is to help these publications – and any additional acquisition targets in the alternative media space – become profitable ventures.
Through careful integration and the spreading of resources among all publications, the company can reduce costs.
But more importantly, the ability to offer advertisers access to multiple publications under one contract, the company intends to increase advertising revenue quickly.
In addition, particularly attractive targets for acquisition in the alternative urban media space in the United States offer potential for rapid growth of the company's base.
These new potential acquisition targets, combined with targeted launches of new verticals – similar in nature to CannCentral.com – provide even greater potential upside for the company in the months ahead.
Visionary, Forward-Thinking Leadership Team
Guides MediaCentral Corp. (CSE: FLYY); (FSE: 3AT); (OTC: FBOP)
MediaCentral Corp. (CSE: FLYY); (FSE: 3AT); (OTC: FBOP) is led by a visionary team of executives who bring a wealth of experience to the company from a variety of industries and perspectives.
Brian Kalish – Chief Executive Officer
Brian is an experienced executive and entrepreneur with extensive experience in media, professional sports, health care and specialty finance sectors; he brings a unique set of capabilities and relationships to his role as chief executive officer. Most recently, he served as founding director and president of various specialty finance companies. In 2003, Brian co-led the acquisition and redevelopment of the Toronto Argonauts Football Club of the Canadian Football League. In 1999, he founded the first interactive point of purchase retail medium, where a series of internet-enabled touch screens were deployed at Rexall drugstores, and was responsible for driving double digit incremental dollar sales for many of the world's largest consumer brands. As CEO and director of Gemoscan Canada Inc., Brian was integral in leading Gemoscan to become the first company to commercialize naturopathic medical services in a retail setting.
Kirk MacDonald – Senior Vice President, Revenue and Operations
Kirk is a veteran media executive who brings a strong fundamental understanding of publishing, technology and sales to MediaCentral. In 2010 Kirk co-founded Adtaxi while serving as EVP of Digital First Media. Kirk grew Adtaxi to sales of over US$100 million across 6 countries and 166 cities in its first five years as its President.
Rodney Davis – Chief Financial Officer, CPA
As a public company CFO Rodney has designed internal controls, overseen large and small business system change, built financial organizations and taken companies public, on 3 continents. Between 1995 and 1999 Rodney had led the purchase and integration of more than 200 daily and weekly newspapers including: the St. Catharines Standard and 32 related weekly papers, The Halifax Daily News and the purchase of the Financial Post from Sun Media which eventually became The National Post.
Igor Kostioutchenko – Controller, CPA, CA, CD, CFE, CIA, LPA
Igor has extensive experience providing controllership services, applying IFRS, ASPE and U.S. GAAP frameworks, advising on restructuring, mergers, acquisitions and public market offerings, and conducting accounting investigations. He later moved on to lead audit and other functions with Collins Barrow, now Baker Tilly Canada.
Anton Tikhomirov – Senior Vice President, Technology and Architecture
Anton has more than 15 years of experience in digital technologies, with a specialization in e-commerce. His unique approach to systems enabled him to establish a chain of e-commerce platforms in 2008 which, within two years, garnered more than one million unique visitors per month. Anton's ability to develop and diligently execute strategic plans allowed him to open a full-service digital agency in 2016, which currently serves nearly 40 clients across Canada and the United States.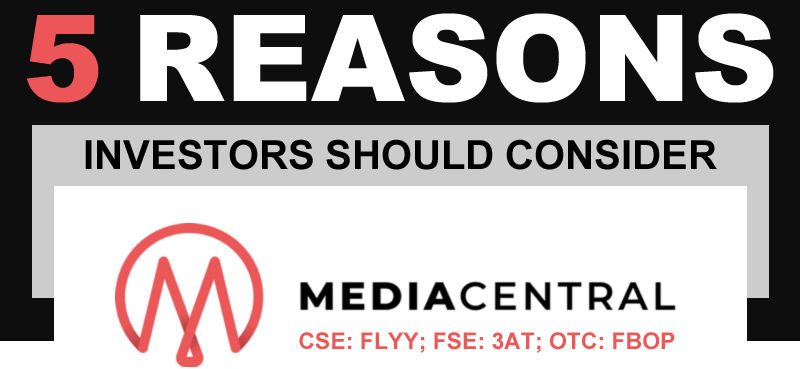 1) Highly Lucrative Business Target:
MediaCentral Corp. (CSE: FLYY); (FSE: 3AT); (OTC: FBOP)
is working to build the world's largest digital following of the most coveted demographic group in North America – making it a highly lucrative potential partner for both large and small advertisers.
2) First-to-Market Advantage: MediaCentral is currently the only company of its kind working to consolidate North America's coveted readership group for alternative urban media. This gives the company a significant advantage in consolidating this base of 100 million consumers.
3) An Exploding Market: Digital advertising now makes up over 50% of the overall global advertising market…and its share of the pie is projected to continue growing in the years ahead. MediaCentral Corp. is offering a coveted group of consumers to advertisers in the early stages of digital advertising's massive growth phase.
4) Off to a Rapid Start: With its acquisition of NOW Magazine and The Georgia Straight, MediaCentral became the largest publisher of alternative urban media in a span of just 90 days…quickly building a base of 6.5 million readers and growing. These acquisitions alone mean the company is now potentially significantly undervalued and worthy of investor consideration.
5) Profitability and Synergies: As the company brings on alternative urban newspapers, it helps those publications achieve profitability through careful integration and distribution of resources. In addition, the synergies realized with verticals such as CannCentral.com help the company monetize its readership base in ways no other media company is realizing to date.
Disclaimer: This release/advertorial is a commercial advertisement and is for general information purposes only. This is a Native Advertisement, meaning it is an informational paid marketing piece. WallStreetNation.com makes no recommendation that the securities of the companies profiled or discussed on this website should be purchased, sold or held by viewers that learn of the profiled companies through our website. Please review all investment decisions with a licensed investment advisor. This Advertorial was paid for by MediaCentral Corp. in an effort to enhance public awareness of MediaCentral Corp. and its securities. Winning Media has or expects to receive over one thousand dollars by MediaCentral Corp. as a total budget for this advertising effort on CPC campaign. Neither WallStreetNation.com or Winning Media currently holds the securities of MediaCentral Corp. . and does not currently intend to purchase such securities. This Advertorial contains forward-looking statements that involve risks and uncertainties. This Advertorial contains or incorporates by reference forward-looking statements, including certain information with respect to plans and strategies of the featured Company. As such, any statements contained herein or incorporated herein by reference that are not statements of historical fact may be deemed to be forward-looking statements. Without limiting the foregoing, the words "believe(s)" "anticipate(s)", "plan(s)" "expect(s)" "project(s)" "will" "make" "told" and similar expressions are intended to identify forward-looking statements. There are a number of important factors that could cau se actual events or actual results of the Company to differ materially from these indicated by such forward-looking statements. Certain statements contained herein constitute forward-looking statements within the meaning of Section 27A of the Securities Act of 1933 and 21E of the Exchange Act of 1934. Such statements include, without limitation, statements regarding business, financing, business trends, future operating revenues and expenses. There can be no assurance that such expectations will prove to be correct. Investors are cautioned that any forward-looking statements made by the Company, or contained in this advertorial are not guarantees of future performance, and that the Issuer's actual results may differ materially from those set forth in the forward-looking statements. Difference in results can be caused by various factors including, but not limited to, the Company's ability to be able to successfully complete planned funding agreements, to successfully market its products in competitive industries or to effectively implement its business plan or strategies. To reiterate, information presented in this advertorial contains "forward-looking statements". Any statements that express or involve discussions with respect to predictions, expectations, beliefs, plans, projections, objectives, goals, assumptions, or future events or performance are not statements of historical fact and may be "forward-looking statements." Forward-looking statements are based on expectations, estimates, and projections at the time the statements are made that involve a number of risks and uncertainties which could cause actual results or events to differ materially from those presently anticipated. Forward-looking statements in this advertorial may be identified through the use of words such as "expects," "will," "anticipates," "estimates," "believes," "may," or by statements indicating certain actions "may," "could," or "might" occur. More information on the Company may be found at www.sec.gov readers can review all public filings by the Company at the SEC's EDGAR page. WallStreetNation.com is not a certified financial analyst or licensed in the securities industry in any manner. The information in this Advertorial is subjective opinion and may not be complete, accurate or current and was paid for, so this could create a conflict of interest.