This Newly Discovered – and Undervalued – Shale Play Could Quickly Become 2020's Best Resource Investment Opportunity
ReconAfrica (TSX.V: RECO); (OTC: LGDOF) Offers Investors High Upside Oil & Gas Potential…
at Just Pennies on the Dollar
One of the most attractive oil and gas exploration opportunities in the world has just recently become available…
And at its current valuation, it could offer investors the opportunity to purchase the world's next great shale play at just pennies on the dollar.
This opportunity is unfolding – rather quietly, for the moment – in Namibia.
It's an opportunity that is truly unlike any other, as little-known ReconAfrica (TSX.V: RECO); (OTC: LGDOF) currently holds the rights to an entire sedimentary basin comparable in size to the Eagle Ford Basin in south Texas.

A Potentially Large Scale Shale and Conventional Play in the Middle of a Significant, Newly Discovered Sedimentary Basin
ReconAfrica (TSX.V: RECO); (OTC: LGDOF) is a junior oil and gas company engaged in the development of the newly discovered Kavango Sedimentary Basin, in northeast Namibia.
It is in that region where ReconAfrica acquired a 90% working interest in petroleum licenses, comprising approximately 6.3 million contiguous acres.
This licensed area encompasses the entire deep Kavango Basin – a potentially large scale shale and conventional play is one of the largest known undeveloped basins of such depth…and one little company holds the rights to the entire basin.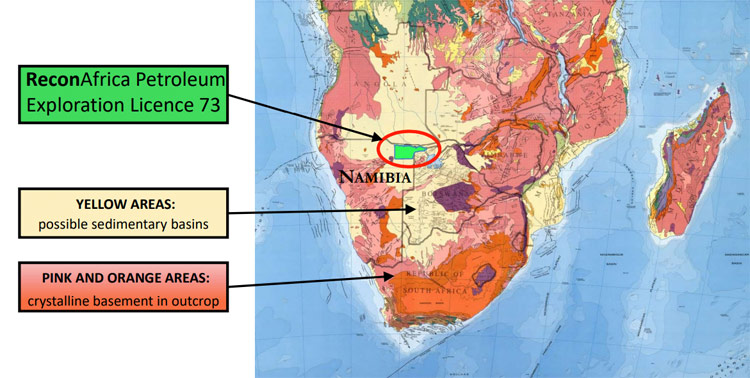 In 2014, industry expert Earthfield Technology was brought on to analyze a high-resolution, airborne magnetic survey covering all of Namibia that was conducted by the Namibian government.
The analysis of that survey was what triggered the opportunity now available to investors, as it revealed significant oil and gas potential.
Analysis revealed there is a 30,000-foot sedimentary basin believed to be filled with very oil-rich hydrocarbons.
Bill Cathey – president of Earthfield Technologies – stated that "nowhere in the world has there been a sedimentary basin this deep that does not produce vast quantities of hydrocarbons."
How ReconAfrica's License at the Kavango Basin Compares to the Eagle Ford Shale Play
As the Kavango Basin in Namibia (6.3 million acres) is comparable in size to the entire Eagle Ford Basin in south Texas (6.9 million acres) it's worth comparing the estimated potential for both regions.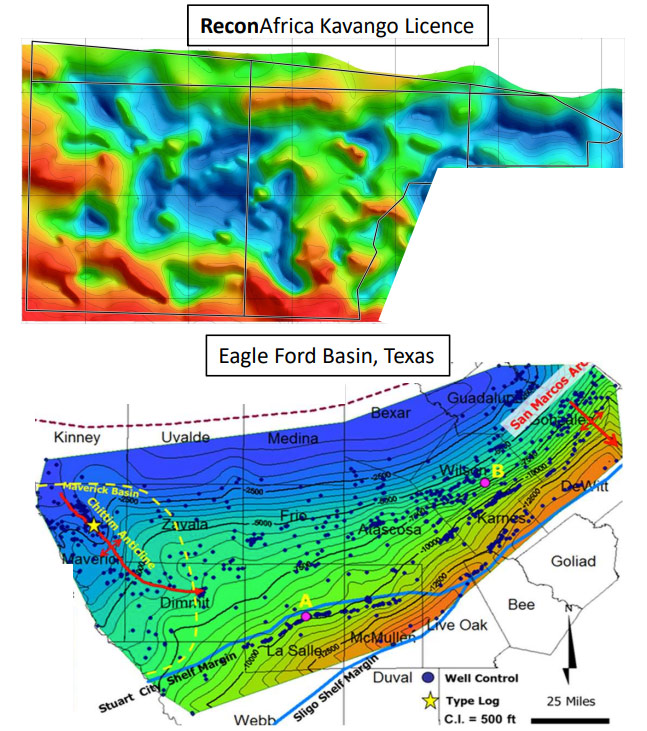 Leading Canadian reservoir engineering firm Sproule International estimated Original Oil in Place of 12 billion barrels in the Kavango Basin, or Original Gas in Place of 119 TCF.
ReconAfrica (TSX.V: RECO); (OTC: LGDOF), currently trading for under a dollar per share – offers investors significant potential upside in the months ahead based on its valuation per acreage.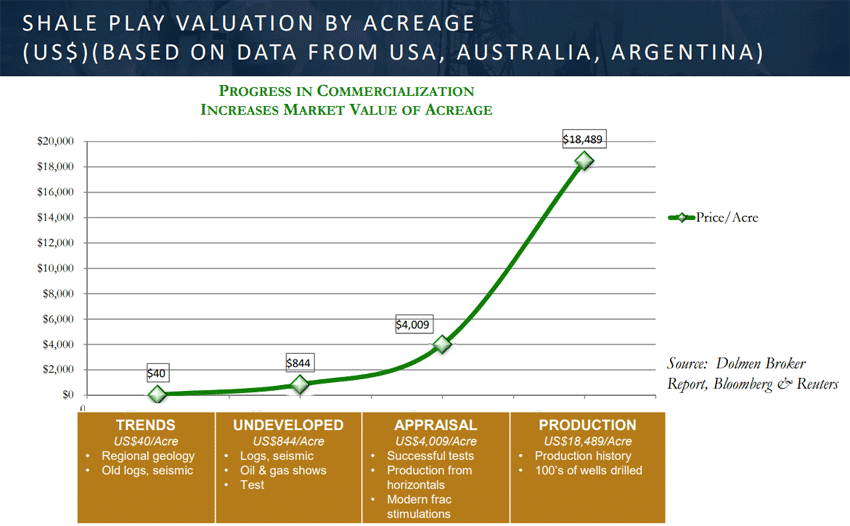 At the current share price – around $.50 per share at the time of this writing[i] – the company's valuation per acre falls well below $10 per acre, which according to the chart above, would make it already significantly undervalued.
As the company moves into its next phase – drilling 3 wells in 2020 to confirm the presence of an active petroleum system in the Kavango Basin – the company could then rightfully move into the "Undeveloped" phase of this chart where globally a valuation of $844-per-acre would be warranted.
Once the company moves into the undeveloped phase, the chart implies a value of $500 to $844 per acre.
And, again, what makes this opportunity with ReconAfrica (TSX.V: RECO); (OTC: LGDOF) so unique is that it's the only TSX-Venture company of its kind to hold all the rights to an entire sedimentary basin of this size.
Neighboring Shale Plays Inspire Confidence About the Deposits in ReconAfrica's Kavango Basin Property
Another factor to consider when it comes to the potential for ReconAfrica (TSX.V: RECO); (OTC: LGDOF) is that there are other significant plays near the property.
These include a significant well just to the west of the property – one that is more shallow, but demonstrates that there are Permian shales 500′ thick to the west of the Kavango Basin.
And to the south of the Kavango Basin is Shell Oil's Whitehill Permian project, which has been ranked as one of the top 10 shale projects in the world.
The existence of this play inspires even further confidence about the potential for ReconAfrica (TSX.V: RECO); (OTC: LGDOF), as the same Permian seaway that deposited Shell's Whitehill play is likely to have deposited the shales in ReconAfrica's Kavango Basin play.
In fact, the strength of the play attracted the attention of Scot Evans – one of the world's foremost experts in the unconventional resource space with more than 35 years of experience…including time as a Vice President at Halliburton. Evans was so impressed with the potential of the Kavango Basin that he joined ReconAfrica on November 4, 2019 as Chief Geologist.
Next Steps: Why ReconAfrica (TSX.V: RECO); (OTC: LGDOF) Could Attract Significant
Attention in the Months Ahead
ReconAfrica's exploration plan is to drill three test wells in the Kavango Basin in 2020 to prove the active petroleum system they feel is likely in the shales.
To help expedite this process, the company is acquiring its own rig – saving likely more than half of what it would cost to hire a contractor for this exploration. ReconAfrica is about to have the rig refurbished and looks to ship it to Namibia in early 2020 to begin the exploration process – with a goal of spudding a well sometime during Q2.
As the company begins the drilling process – with the goal of confirming the existence of an active petroleum system – this potentially large shale play should begin attracting a great deal of attention.
This attention will not only come from investors – but also potential joint venture partners. And there are several natural partners in the region, with both Shell Oil and ExxonMobil having a significant presence in Namibia already.
Because ReconAfrica (TSX.V: RECO); (OTC: LGDOF) owns all the rights of the entire Kavango Basin, once the company establishes an active petroleum system, the Company is very confident it will attract the attention of one of the majors. Once that happens, it will likely seek to bring in a partner to help develop the play.
Namibia Has Quietly Become One of the World's Hottest Regions for Oil & Gas Exploration
Many in the oil and gas community have been wary of some African states, fearing a difficult environment for operations. But when the ReconAfrica team was looking at potential plays – all over the world – the experts backing the company had a 20-point criteria filled with logistical and geopolitical requirements.
And Namibia checked every box.
Unlike other African states, Namibia has a rule of law…an internationally recognized petroleum regime…and provides one of the most attractive fiscal environments in the world.
Major oil companies have increased their presence in the Namibia region over the past year, including ExxonMobil, who acquired an additional 7 million net acres in the Namibe Basin and Total announced it plans to test a large prospect in the deepwater offshore Orange Basin.
Namibia has a stable, democratic government that is very focused on development of oil and gas opportunities. The country's history includes a lot of mining activity, so the government understands resource plays and they're now trying to establish in Namibia the kind of oil and gas plays that they see being developed just to their north in Angola, which is the second-largest sub-Saharan oil producer in OPEC.ii
And ReconAfrica's property is easily accessible – with paved roads leading directly from the port to the property.
ReconAfrica's Team Includes Some of the Most Successful Unconventional Oil & Gas Professionals in the World
Part of what makes ReconAfrica (TSX.V: RECO); (OTC: LGDOF) such a unique, attractive opportunity is that it is led by a team that includes some of the most knowledgeable, successful professionals in the unconventional oil & gas space.
This team includes…
* CEO and Director Jay Park QC, an energy lawyer with over 35 years of experience advising on oil and gas projects. Mr. Park has advised oil companies, governments, state oil companies and investors on upstream oil and gas transactions, contracts, laws and regulations in over 50 countries and has served as a director or officer or both of a number of oil and gas companies with operations in Africa, including as chairman and director of Voyageur Oil and Gas Corporation, which explored the Borj El Khadra Sud block in Tunisia, farmed out to Anadarko, and as a director of Caracal Energy Inc. with oil producing assets in the Doba basin of Chad, which was sold for $1.35 billion to Glencore International.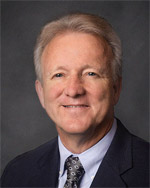 * Geophysicist Bill Cathey, the President and Chief Geoscientist of Earthfield Technology. Mr. Cathey has over 25 years of potential fields interpretation experience. His clients include Chevron, ExxonMobil, ConocoPhillips and many other major and large independent oil and gas companies. Mr. Cathey performed the entire magnetic survey interpretation of the Kavango Basin for ReconAfrica.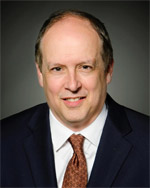 * Chief Geologist Scot Evans, an energy industry leader with a combined 35 years of experience with Exxon, Landmark Graphics and Halliburton. Mr. Evans was Vice President of Halliburton's Integrated Asset Management and Technical Consulting organizations, where he grew production from 20K to over 100K barrels of oil equivalent per day, creating the equivalent of a Mid-Cap upstream oil company. Mr. Evans' experience in the US extends to the Delaware, Midland, Eagle Ford and Monterey plays, and internationally in Algeria, Kuwait, India, Russia, Ecuador and Mexico. He is an expert in developing unconventional resources.
* Geochemist Daniel Jarvie is the former Chief Geochemist for EOG Resources, Inc. – the largest shale oil producer in North America – and performed independent geochemist analysis for Mitchell Energy. Mr. Jarvie is one of the team at Mitchell Energy who "cracked the code" of the Barnett Shale play and was awarded "Hart Energy's Most Influential People for the Petroleum Industry" award in 2010.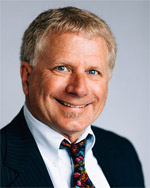 * Geologist Dale Mitiska is a proven successful prospect generator with over 30 years of diversified operational experience in the exploration and development of oil and gas reserves, including in the Williston Basin/Bakken shale, the San Juan basin, and the Niobrara, Barnett, Marcellus, Eagleford and Woodford shale plays.

* Director Dr. James Granath is a director of ReconAfrica and a member of the company's technical team. He holds his PhD in Geology from Monash University in Australia, and a BS and MS from of University of Illinois at Champaign‑Urbana. Dr. Granath is a structural geologist with extensive knowledge in African petroleum exploration. His expertise lies in seismic interpretation and integration with structural analysis, fracture analysis, regional synthesis, and prospect and play evaluation. Dr. Granath spent 18 years with Conoco Inc. in research, international exploration, and new ventures. Subsequently he has advised many companies on structural geology and tectonics as applied to exploration problems, and has worked on projects in some 40 countries around the world.

1) Potentially Significant Shale Play – ReconAfrica holds the rights to an entire sedimentary basin comparable in size to the Eagle Ford Basin in south Texas. What makes this opportunity so unique is that the company owns all of the rights to the entire basin – 6.3 million acres – something that is virtually unprecedented for a company of this size.
---
2) Outstanding Location – The Kavango Basin in Namibia is located amidst one of the world's hottest emerging regions for oil and gas exploration. The existence of Shell Oil's large shale play to the south – and ExxonMobil offshore to the west – also provide nearby potential joint venture partners for the company.
---
3) 30,000-Foot Deep Sedimentary Basin – Analysis of the company's property through recently interpreted aeromagnetic data has revealed a 30,000-foot sedimentary basin potentially filled with very oil-rich hydrocarbons. In fact, one of the world's most highly-respected new basin experts said that "nowhere in the world has there been a sedimentary basin this deep that does not produce vast quantities of hydrocarbons."
---
4) Significant Potential for Valuation Increase – Based on value-per-acre calculations elsewhere in the world, ReconAfrica's current valuation is extremely undervalued at $5 per acre and appears to be well-positioned for an increase. As the company moves forward with its drilling program in 2020, confirmation of an active petroleum system in the basin could drive rapid growth.
---
5) World-Class Leadership Team with Proven Experience – ReconAfrica (TSX.V: RECO); (OTC: LGDOF) is being led by a team of expert professionals that includes some of the most successful experts to ever work in the unconventional oil & gas space. These experts have assembled thanks to the potential they each see in the Kavango Basin and are now working to apply their expertise to what could be the world's next great shale opportunity.

---
i Share price is $.4750 as of December 4, 2019
ii https://www.globalafricanetwork.com/2019/09/16/company-news/profiling-sub-saharan-africas-second-largest-oil-producer/
Disclaimer: This release/advertorial is a commercial advertisement and is for general information purposes only. This is a Native Advertisement, meaning it is an informational paid marketing piece. WallStreetNation.com makes no recommendation that the securities of the companies profiled or discussed on this website should be purchased, sold or held by viewers that learn of the profiled companies through our website. Please review all investment decisions with a licensed investment advisor. This Advertorial was paid for by ReconAfrica in an effort to enhance public awareness of ReconAfrica and its securities. Winning Media has received compensation of up go two hundred thousand dollars by ReconAfrica as a total production budget for this advertising effort. Neither WallStreetNation.com or Winning Media currently holds the securities of ReconAfrica and does not currently intend to purchase such securities. This Advertorial contains forward-looking statements that involve risks and uncertainties. This Advertorial contains or incorporates by reference forward-looking statements, including certain information with respect to plans and strategies of the featured Company. As such, any statements contained herein or incorporated herein by reference that are not statements of historical fact may be deemed to be forward-looking statements. Without limiting the foregoing, the words "believe(s)" "anticipate(s)", "plan(s)" "expect(s)" "project(s)" "will" "make" "told" and similar expressions are intended to identify forward-looking statements. There are a number of important factors that could cau se actual events or actual results of the Company to differ materially from these indicated by such forward-looking statements. Certain statements contained herein constitute forward-looking statements within the meaning of Section 27A of the Securities Act of 1933 and 21E of the Exchange Act of 1934. Such statements include, without limitation, statements regarding business, financing, business trends, future operating revenues and expenses. There can be no assurance that such expectations will prove to be correct. Investors are cautioned that any forward-looking statements made by the Company, or contained in this advertorial are not guarantees of future performance, and that the Issuer's actual results may differ materially from those set forth in the forward-looking statements. Difference in results can be caused by various factors including, but not limited to, the Company's ability to be able to successfully complete planned funding agreements, to successfully market its products in competitive industries or to effectively implement its business plan or strategies. To reiterate, information presented in this advertorial contains "forward-looking statements". Any statements that express or involve discussions with respect to predictions, expectations, beliefs, plans, projections, objectives, goals, assumptions, or future events or performance are not statements of historical fact and may be "forward-looking statements." Forward-looking statements are based on expectations, estimates, and projections at the time the statements are made that involve a number of risks and uncertainties which could cause actual results or events to differ materially from those presently anticipated. Forward-looking statements in this advertorial may be identified through the use of words such as "expects," "will," "anticipates," "estimates," "believes," "may," or by statements indicating certain actions "may," "could," or "might" occur. More information on the Company may be found at www.sec.gov readers can review all public filings by the Company at the SEC's EDGAR page. WallStreetNation.com is not a certified financial analyst or licensed in the securities industry in any manner. The information in this Advertorial is subjective opinion and may not be complete, accurate or current and was paid for, so this could create a conflict of interest.