Right On Brands Inc. announces Chief Marketing Officer
Rowlett, TX, March 1, 2023 — McapMediaWire — Right on Brands, Inc. (OTC: RTON), a leader and innovator of HEMP DERIVED and WELLNESS products is pleased to announce today that Brock Ellison will join us as our new Chief Marketing Officer and PR officer. "Brock brings an impressive wealth of experience and knowledge to our company, having worked extensively in both digital marketing and small startup positions for over ten years" says Jerry Grisaffi CEO.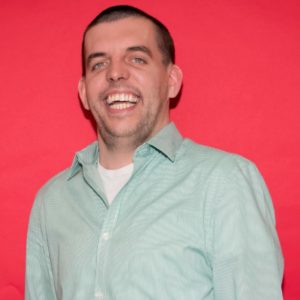 Brock Ellison
In Brock's opinion, customer-centric strategies and his expertise lies in product development, digital marketing, and brand Based on his innovative and tailored thinking, companies have become more successful month-over-month after he developed his strategy. Some of those brands include AT&T, Under Armor, MAC Cosmetics, MD Anderson Cancer Center and his own digital agency, The Loyal SEO.
Right On Brands Inc. and our subsidiaries truly believe the key to great marketing is understanding customers' needs and building relationships that leave a positive impact on our community. Brock is ready to show us the creativity he will bring to your favorite brand, through improving different marketing initiatives. With his leadership and knowledge, we will achieve even more by driving growth and making a positive impact on our community.
On a personal note, Brock is here to help us make a real difference to improve the life of those suffering from chronic pain and illnesses. Prior to Endo Brands, he was a full-time caregiver to his mom, who passed in April 2020 from Stage 4 breast cancer. 
Furthermore, he has had success in digital marketing for dispensaries as he lived in Colorado from 2016 to 2018. Brock graduated from the University of Houston in 2011 with a degree in Public Relations and Marketing.
"We're excited to put his skills to work for our team and the community, so we can build meaningful relationships and promote positive change", says Grisaffi.
Welcome aboard, Brock!
Forward-Looking Statements
This press release contains information that constitutes forward-looking statements made pursuant to the safe harbor provisions of the Private Securities Litigation Reform Act of All such forward-looking statements involve risk and uncertainties that could cause actual results to differ materially from any future results described by the forward-looking statements. Risk factors that could contribute to such differences include those matters more fully disclosed in the Company's reports filed with the SEC. The forward-looking information provided herein represents the Company's estimates as of the date of this press release, and subsequent events and developments may cause the Company's estimates to change. The Company specifically disclaims any obligation to update the forward-looking information in the future. Therefore, this forward-looking information should not be relied upon as representing the Company's estimates of its future financial performance as of any date after the date of this press release. 
If you know anyone that would like to know more about becoming an Endo Dispensary store, please contact us at: jerry@rightonbrands.com
About Right on Brands: Right on Brands, Inc., (OTC Pink: RTON) is a Dallas based, consumer goods company specializing in the brand development and distribution of hemp-based foods, beverages, smokables, oils and topical products. Right on Brands, Inc. is a developer of a broad line of hemp-based smokables, beverages, tinctures, and topical products including products infused with CBD, Delta-8, Delta-10, THCV, CBDV, and Delta-9 (below the federal limit) and the all new HHC vapes, gummies and tinctures. About ENDO Brands: ENDO Brands
, Humbly Hemp®, and ENDO Dispensary & Wellness
Endo Franchise Group Inc, all share the same goal of providing our customers with the best products in the health and wellness space. As the field of health and wellness products expand, Right on Brands will be there with industry leading Food and Beverage and wellness Products.
To learn more, please visit: https://rightonbrands.com/  www.endobrands.com  www.ENDOdispensaryrowlett.com
email: jerry@rightonbrands.com or mike@rightonbrands.com or call Mike Brown (214) 299-9528
ENDO Brands Corporate Store: ENDO Brands at Lakeview Plaza 6501 Dalrock Road Suite 100 Rowlett, Texas 75089 214-299-9528
AUSTIN LOCATION 12412 Limerick Avenue, Austin, Texas 78758 www.endoofaustin.com  512-621-0649
LAREDO LOCATION ENDO Laredo 2413 Jacaman Rd Laredo, Texas www.endolaredo.com  956-568-2300
HOUSTON LOCATION 3301 Louetta Rd Ste 109 Spring, Texas 77388  832-583-5383 (Website coming soon)
MIAMI FLORIDA LOCATION 10850 SW 104th St, Miami, Florida 33156 www.endo-miami.com
PLANO LOCATION 601 W. Parker Road, Plano, Texas 75023  469-366-9694 NOW OPEN
DALLAS LOCATION 9585 Scyene Road, Dallas. Texas NOW OPEN (Website coming soon)