FRONTERA TO ACQUIRE STAKE IN TEXAS G & S INVESTMENTS, INC. D/B/A TEXAS MONEY EXCHANGE, AN EMERGING FINTECH IN THE TEXAS RIO GRANDE VALLEY BORDERLAND METROPOLIS
DALLAS, TEXAS, January 19, 2023  — McapMediaWire — Frontera Group, Inc. (OTC Pink: FRTG) ("Frontera," "Frontera Group" or "the Company"),  a technology-focused strategic acquirer of revenue-generating companies and intellectual property (IP), today announced it has signed a term sheet to acquire 24.9% of the total issued and outstanding shares of common stock of McAllen, Texas-based Texas G & S Investments, Inc. d/b/a Texas Money Exchange (TME)(www.texasgsinv.com) from a joint venture controlled by members of the Solis family of McAllen, Texas. The term sheet also provides an option for Frontera to acquire the remaining 75.1% of TME over time.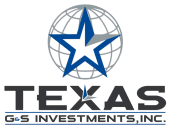 TME is a Texas Department of Banking licensed and bonded non-depository financial institution engaged in the money service business (MSB). TME is believed to be the largest foreign exchange and international payment specialist in the Texas Rio Grande Valley (RGV). In business over 27 years, TME is an emerging Fintech and critical cog in the supply chain between the United States and Mexico. On behalf of its customers TME conducts business foreign exchange USD-MXN (Dollars/Pesos), business payments USD-MXN, payment of vendors in Mexico, receiver of payments from Mexico and makes authorized freight voucher payments. TME customers include importers and exporters of a wide range of products such as machinery, equipment, Tupperware, pickles, avocados, watermelon, lemons, limes, mango and other products Americans use and consume on a daily basis.
According to Rice University Kinder Institute For Urban Research, the binational population clustered along the RGV includes an estimated 2.67 million people (1.29 million in USA and 1.38 million in Mexico), surpassing the El Paso-Juarez binational urban area in total population. This makes the RGV the second-largest border urban area with Mexico (only San Diego-Tijuana is bigger).
The population in the RGV is projected to double by the year 2045 (from 1.3 million to 2.4 million on the U.S. side), driven by significant employment growth. The area's 2-hour proximity to Monterrey, Mexico (Mexico's second largest metro area and the country's trade capital) has also been a significant boon to economic growth in South Texas. For statewide audiences, the RGV's 2.67 million binational population puts it over both the San Antonio and Austin metropolitan areas, which have 2.59 million and 2.28 million people, respectively.
Although financial terms were not yet disclosed, the first phase of the acquisition for 24.9% of TME is scheduled to close during the first quarter of 2023, subject to traditional closing due diligence and terms and conditions.
About Frontera
Frontera Group is a strategic acquirer of intellectual property and revenue-generating companies in the technology and human capital markets. It is developing and executing an aggressive, four-tier acquisition and implementation strategy intended to provide substantial increases in profitability to its acquisitions in industries with traditionally low and stagnant EBITDA multiples. The Company has identified and is currently pursuing several revenue-generating acquisition targets. For further information, please visit Frontera's website at www.frtgtech.com.
Safe Harbor Statement under the Private Securities Litigation Reform Act of 1995 
The statements contained in this news release which are not historical facts may be "forward-looking statements" that involve risks and uncertainties which could cause actual results to differ materially from those currently anticipated. For example, statements that describe FRTG's hopes, plans, objectives, goals, intentions, or expectations are forward-looking statements. The forward-looking statements made herein are only made as of the date of this news release. Numerous factors, many of which are beyond FRTG's control, will affect actual results. FRTG undertakes no obligation to publicly update such forward-looking statements to reflect subsequent events or circumstances. This news release should be read in conjunction with FRTG's most recent financial reports and other filings posted with the OTC Markets and/or the U. S. Securities and Exchange Commission by FRTG.
Frontera Group Contact
K. Bryce Toussaint, Board Director
invest@frtgtech.com
Investor Relations Contact
Lindsey Harasta
lindsey@frtgtech.com