FEED EARTH NOW (FEN) ANNOUNCES FOOD WASTE RECYCLING SYSTEM IN CALIFORNIA
Boston, Massachusetts, May 22, 2023 — McapMediaWire — Feed Earth Now, Inc., a subsidiary of Digital Utilities Ventures, Inc. (OTC: DUTV) in escrow, announces its revolutionary food waste recycling system that utilizes acidic fermentation to create the highest value end product of any other food waste recycling system. FEN's decentralized industrial-scale food waste recycling system is designed to reduce food waste and create a sustainable system that benefits both the environment and agriculture.
Cuts the speed of composting to a fraction of normal time needed
Reduces greenhouse gases including methane by reducing landfill accumulation
Cuts food waste removal expenses & creates new revenue
Reduces the unpleasant smell of conventional composting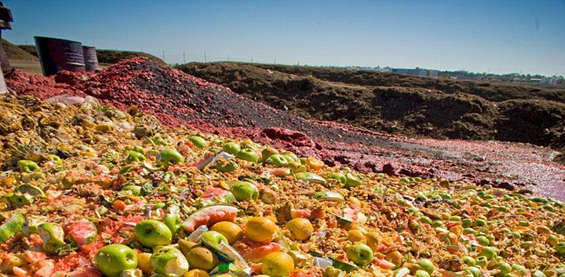 FEN has been testing its end product, Terreplenish, on more than 100 plant varieties in different soil types for more than 10 years in Illinois. Recently, FEN has partnered with Easy Energy Systems to modularize its system into the size of a transportable shipping container, creating the Easy FEN module, which can convert 25+ tons of food waste each day.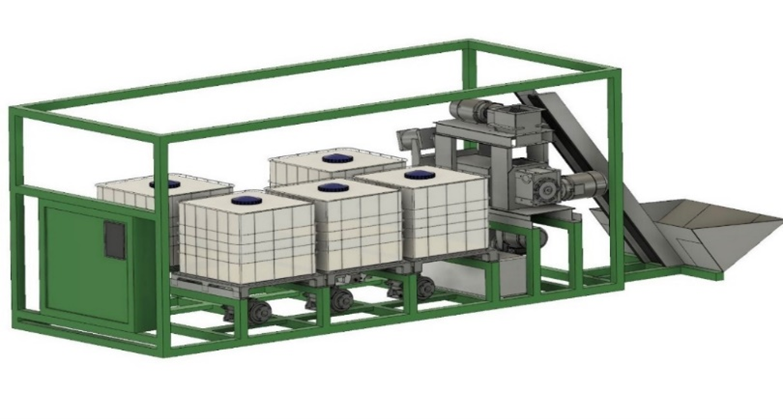 Terreplenish is a safe and effective consortium of beneficial nitrogen that protects plants against disease while restoring the soil's water holding capacity, reducing irrigation demands. It has received multiple certifications, including being OMRI listed, USDA-certified as a 97% biobased soil product, and approved by CFDA as an organic product for soil in California.   
Feed Earth Now's plan is to collaborate with grocery store chains, existing food waste recyclers, and other large waste generators throughout California to create plug-and-play circular economies that keep methane-producing organics out of landfills while supporting nitrogen needs for organic and conventional farms, coops, golf courses, and city green spaces.
"We are excited to bring our decentralized industrial-scale food waste recycling system to California. Our vision is to reduce food waste and create a sustainable system that benefits both the environment and agriculture," said FEN's CEO Cathy Scratch. "By collaborating with large waste generators, we aim to create circular economies that reduce greenhouse gas emissions, fight climate change, and support sustainable agriculture."
FEN's innovative system is a step forward in reducing food waste and creating sustainable and true regenerative agriculture. FEN's end product, Terreplenish, is a game-changer in the industry and has the potential to revolutionize the way we think about food waste recycling.
For more information about FEN, EES and their revolutionary food waste recycling system EasyFen®, please visit:  www.terreplenish.com and www.easyenergysystems.com
Contact: Mike Bowden – California Representative   Murrieta, CA 
(951) 390-4224    mike.bowden@easyenergysystems.com
"Recycling food waste is a benevolent way of feeding the world, preserving resources, protecting the environment, and sustaining our planet."  – Bill Bliler, Easy Energy Systems                                        
About Easy Energy Systems, Inc.:
Easy Energy Systems, Inc. is working to become a formidable presence in the green solutions marketplace. We have identified strategic opportunities for acquisitions and joint ventures that will allow us to capitalize on existing and emerging opportunities in this industry. Consumers understand the significance of progressing from conventional assets to inexhaustible sources that produce no ozone harming greenhouse gas emissions from petroleum by-products and lessen air contaminants. Enhancing green solutions such as in energy supply and lessening reliance on imported fuels will assist with economic development by increasing occupations in manufacturing, assembling, and more.                                  
Forward-Looking Statements
This press release includes statements that may constitute "forward-looking" statements, usually containing the words "believe," "estimate," "project," "expect" or similar expressions. These statements are made pursuant to the safe harbor provisions of the Private Securities Litigation Reform Act of 1995. Forward-looking statements inherently involve risks and uncertainties that could cause actual results to differ materially from the forward-looking statements. Factors that would cause or contribute to such differences include, but are not limited to, acceptance of the Company's current and future products and services in the marketplace, the ability of the Company to develop effective new products and receive regulatory approvals of such products, competitive factors, dependence upon third-party vendors, and other risks detailed in the Company's periodic report filings with the Securities and Exchange Commission. By making these forward-looking statements, the Company undertakes no obligation to update these statements for revisions or changes after the date of this release.
For information on Easy Energy Systems, Inc.:  www.easyenergysystems.com
For information on Easy Energy Finance, Inc.:  www.easyenergyfinance.com
For more information, please contact:
Mark Gaalswyk
https://www.duventures.com
Phone: 617-588-0068
Email: info@duventures.com 
SOURCE : Easy Energy Systems, Inc.