Early Mover Appears Poised to Dominate One of North America's Most Critical Industries
Patriot One Technologies, Inc. (TSX: PAT); (OTCQX: PTOTF) Has Emerged as the New "Gold Standard" in Covert Threat Detection

The ever-increasing threat of violent activities has changed our world forever. And now, we're seeing a new public threat arrive in the form of a contagious virus – Covid19.
Along with the multiple mass murders at our schools, live concert events, shopping malls, theaters and other venues… we're seeing over 325,000 global deaths from this current pandemic. Questions are being asked over and over:
How can we ensure safety for our general citizens at their offices, restaurants, and event and entertainment venues without turning them into fortresses that terrify the general public and intrude on our privacy and civil liberties?
One rapidly-growing company – whose advisory team includes some of the most respected names in the intelligence and security communities – has moved quickly to address the spread of violent physical threats, and is also working on invisible health and safety threat detection, for pandemics like Covid19.
Most importantly, this company is developing an effective – yet unobtrusive – multi-sensor platform that is commanding the attention of major corporations and municipalities.
That company is Patriot One Technologies, Inc. (TSX: PAT); (OTCQX: PTOTF), a Toronto-based company whose multi-sensor threat detection platform is ready for deployment after years of careful fine tuning.
Patriot One Technologies' PATSCAN™ Multi-Sensor Threat Detection Platform is a next generation security solution for both physical threats, and now health and safety concerns as well.
The PATSCAN™ platform is designed to be covertly deployed to detect active weapons, explosive, chemical hazards and now potential threats caused by viruses and contagions….all before they transpire into a tragic events or outbreaks.
The fully-integrated platform leverages artificial intelligence machine learning technology to power a layered threat detection network of advance sensors which can be tailored to any unique security environment.
Creating Safer Communities: PATSCAN's New Elevated Body Temperature and Screening Identification
In our current environment, where the world is focused on fighting potential pathogenic threats, incorporating preventative health and safety measures is a critical part of any public safety initiative.
Patriot One's new PATSCAN VRS-T Thermal Video Recognition module utilizes artificial intelligence (AI) to identify and analyze instances of elevated body temperature.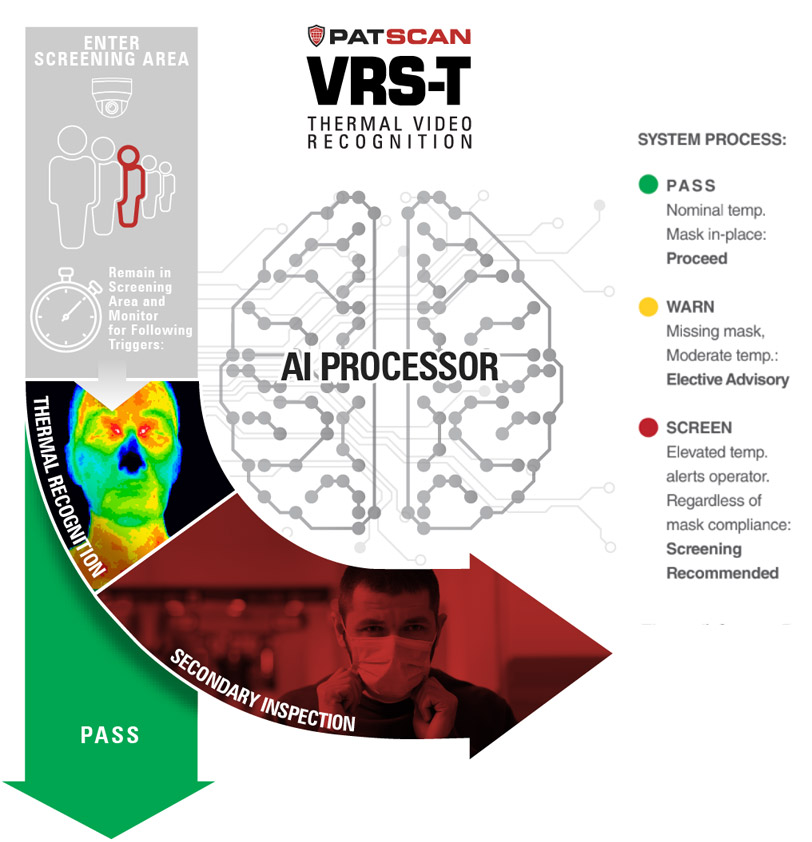 The VRS-T Thermal Video Recognition module can be used in offices, care facilities and other locations where organizations wish to screen incoming employees and visitors for possible elevated body temperatures.
The solution can be used to quickly screen individuals or a queue of people entering a facility in a controlled checkpoint environment.
In addition, the PATSCAN VRS-HS face mask compliance detection module uses computer vision analytics that leverages common off-the-shelf digital video camera technology.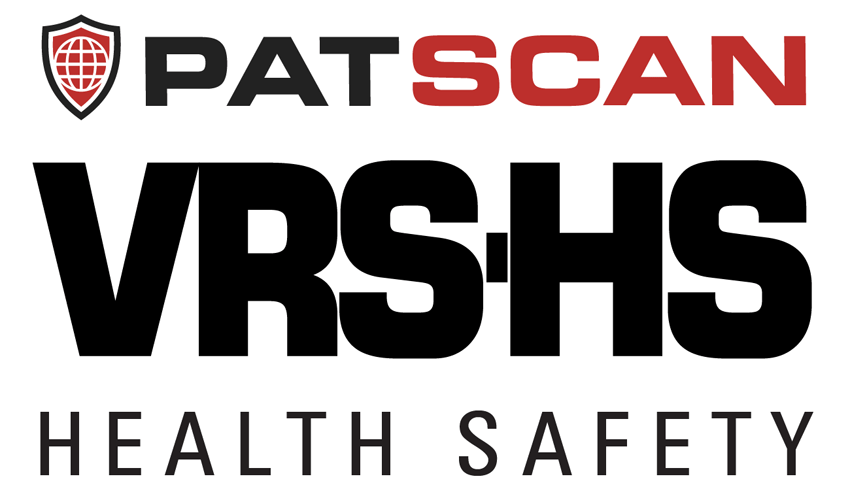 Perfect for hospitals, business offices, event/sports venues, government buildings, retail, schools and universities and other locations where public gathers and health concerns are critical.
Patriot One Technologies Offers an Early Mover Advantage in this Rapidly Growing Market
Unfortunately, the growing number of threats we have seen in our world has led to rapid growth in the security and threat detection industries.
In fact, according to a report published by MarketsandMarkets, the threat detection systems market is projected to grow from US $48.38 billion in 2015 to US $119.17 billion by 2022.i
Many companies are now looking to enter this space – and rushing to develop threat detection solutions as quickly as possible.
But thanks to several critical advantages, Patriot One Technologies, Inc. (TSX: PAT); (OTCQX: PTOTF) appears to offer the best chance for large-scale success in this industry.
These critical advantages include…
* Early Mover Advantage: Patriot One Technologies has brought to market a disruptive, cost-effective security solution – its PATSCAN™ platform – years ahead of competitors who are now scrambling to catch up.
* Hall of Fame Level Advisory Board: Patriot One is being led by some of the most respected experts in the intelligence and security communities, including Former U.S. Homeland Security Secretary Tom Ridge…retired Vice Admiral Bob Harward (former Deputy Commander of the U.S. Central Command)…Karl Wagner (former senior officer in the U.S. Intelligence Community)…and outgoing President of Johnson Controls Canada William Maginas.
* High-Profile Partnerships Already in Place: The company's current partners programs includes the likes of Cisco Solutions Partner Program (Nasdaq: CSCO), and Startup with IBM Program (NYSE: IBM). Other key partners include Raytheon (NYSE: RTN), Johnson Controls International (NYSE: JCI),Westgate Las Vegas, Ginter Electrical, Cramer Security, the University of North Dakota …and more.
Patriot One Technologies Has Assembled the Very Best Innovations – Wrapped Up in One Solution
The company's rapid growth is thanks to its multi-sensor approach to threat detection and its employment of game-changing artificial intelligence.
Patriot One Technologies, Inc. (TSX: PAT); (OTCQX: PTOTF) has assembled the "best of the best" innovations in threat detection. The company's PATSCAN™ platform uses microwave radar, magnetic resonance, object recognition video technology and chemical sensing for explosive detection.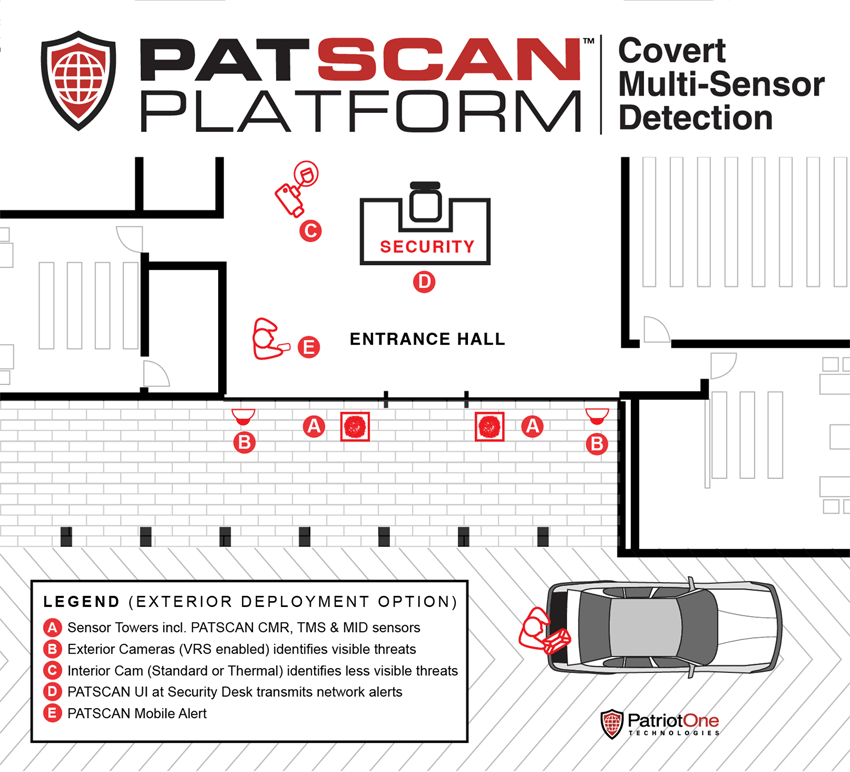 The company is bringing those four sensors together in its multi-sensor threat detection platform so that they can be deployed covertly and unobtrusively – without interfering in the daily lives of citizens or threatening their civil liberties.
Patriot One Technologies Offers Next Generation Covert Threat Detection
* Integrates layers of diverse sensor technologies…
* Deters, detects and defends against active threats before they occur…
* Cost-effective network uses cognitive learning software…
* Secures perimeters from parking lots to building interiors.
Patriot One Technologies' multi-sensor PATSCAN™ platform detects threats in real time, generates alerts and gets those alerts to the appropriate places in order to prevent incidents of violence.
And Patriot One Technologies has taken great care to ensure that its multi-sensor platform does not capture or store personal data…and it does not use controversial facial-recognition technology.
This is critical because Patriot One is committed to providing a solution that offers innovative threat detection without violating the privacy and civil liberties that are so important to American citizens.
Artificial Intelligence is the "Secret Sauce" Powering the Patriot One Technologies Multi-Sensor Platform
As you might expect, the company's PATSCAN™ multi-sensor threat detection platform generates an enormous amount of data – in a very short period of time.
That makes the analysis of the data critical to the success of the platform – and this area is one where Patriot One Technologies, Inc. (TSX: PAT); (OTCQX: PTOTF) has recently taken significant steps forward.
In September 2019, Patriot One Technologies acquired XTRACT Technologies – a company led by a team of leading-edge AI developers – to bring this expertise in artificial intelligence and machine learning to the Patriot One staff.
XTRACT had previously developed and successfully implemented solutions for military, government, industrial, environmental and transportation clients. Equally importantly, XTRACT's engineers and data scientists possess security clearance to work on government defense projects.
By adding the expertise and experience of the XTRACT team, Patriot One Technologies has ensured the enhanced strength of algorithms it uses to interpret the data that comes from its hardware.
These algorithms are the "secret sauce" of the Patriot One solution – and they are what differentiates Patriot One Technologies, Inc. (TSX: PAT); (OTCQX: PTOTF) from other, pure hardware-oriented companies in the space.
Patriot One Technologies' PATSCAN™ Platform is Now Being Deployed Throughout North America
Patriot One Technologies has partnered with a number of industry giants, including Cisco Systems (Nasdaq: CSCO) and Johnson Controls International (NYSE: JCI).

In addition, the company recently announced that its platform has been deployed with a Major League Baseball team, the Cincinnati Reds, at Great American Ballpark in Cincinnati.

And the company's PATSCAN™ multi-sensor threat detection platform has also been selected as the security technology partner for Bleutech Park Las Vegas, a $7.5 billion Las Vegas Mini-City project that will be the world's first net-zero, smart, connected and safe city.
Patriot One Technologies is Led by an Experienced Team of Counter-Terrorism Experts
When considering any potential investment, it's critical to evaluate the strength of the leadership team responsible for guiding a company's success. In the case of Patriot One Technologies, Inc. (TSX: PAT); (OTCQX: PTOTF), that leadership team includes some of the world's foremost experts in the areas of counter-terrorism, conflict resolution and government/corporate interface.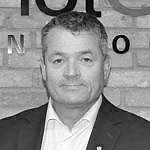 Martin Cronin – CEO & President – Mr. Cronin is an expert in counter-terrorism, conflict resolution, and government/corporate interface. His career includes over twenty years' experience of international diplomacy with the British Government.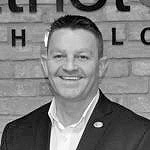 Phil Lancaster – SVP Business Development & Government Relations – Mr. Lancaster has had an extensive career in law enforcement. As a former British police officer, he brings years of experience working internationally in VIP close protection, as well as service in British Overseas Territories.
William Maginas – Director, former  President of Johnson Controls Canada, is an accomplished Senior Executive and Thought Leader with more than 20 years of success across the commercial building, construction, technology, security, energy, and environmental solutions industries. Throughout his executive career, Mr. Maginas has held leadership positions with Johnson Controls and Honeywell.

Jeff Tindale – SVP Capital Markets – Mr. Tindale has over 20 years in private capital and investor consulting and advisory services to high-growth companies across various sectors and is experienced in corporate governance, finance, mergers and acquisitions.

Dr. James Stewart PhD – SVP Video Analytics – A social entrepreneur experienced in cybersecurity and law enforcement, Mr. Stewart has been delivering software and data science solutions for 20 years.

Dr. Paul Rice PhD – SVP Engineering & Radar Systems – Mr. Rice has over 15 years of international experience working in technical and management roles with start-up companies in the security sector.
Patriot One Technologies, Inc. (TSX: PAT); (OTCQX: PTOTF) has assembled an advisory board that includes some of the world's foremost experts in the areas of counter-terrorism, conflict resolution and government/corporate interface, including…

* Governor Tom Ridge served as Chairman of Ridge Global and served as the first U.S. Secretary of Homeland Security, Governor of Pennsylvania and Member of the U.S. House of Representatives from Pennsylvania.
* Rt. Vice Admiral Bob Harward, a retired United States Navy SEAL and a former Deputy Commander of the United States Central Command. Mr. Harward is currently the Chief Executive for Lockheed Martin in the Middle East.

* Karl Wagner served as a senior officer in the US Intelligence Community, with expertise in leading diverse, enterprise-level teams globally. A subject matter expert in counter-intelligence and counter-terrorism.

* Ward Elcock is a former Deputy Minister for Public Safety with Canadian Federal Government, responsible for five law enforcement and security agencies, including RCMP, CSIS and Corrections Canada.

1) Be Part of the Solution – Our society is plagued by acts of violence on its citizens – including innocent schoolchildren. Patriot One Technologies, Inc. (TSX: PAT); (OTCQX: PTOTF) offers you the opportunity to invest in a firm at the forefront of covert weapon detection designed to help prevent these violent acts.
---
2) Invest in a Global Leader – Patriot One Technologies is that global leader with a mission to be the world's foremost proponent and provider of innovative covert threat detection and counter terrorism solutions and services for general public safety.
---
3) Cost-Effective, Covert, Easy-to-Deploy Solutions – Patriot One Technologies' PATSCAN™ family of threat detection solutions systems are among the most cost-effective – the easiest to deploy – and starting to roll out into the marketplace today. This makes Patriot One Technologies an attractive option for more than 9,000 qualified reseller and end-user client leads.
---
4) Next Generation Artificial Intelligence – Patriot One Technologies' PATSCAN™ Multi-Sensor Covert Threat Detection Platform provides a network of advanced sensor technologies with powerful next generation AI/machine learning software. Each solution in the platform can be deployed covertly and identifies weapons, related threats or disturbances for immediate security response.
---
5) An Impressive Portfolio of Clients and Partners – Patriot One Technologies has already assembled an impressive list of clients and partners, covering an array of both private and public interests. This list includes partners like IBM (NYSE: IBM), Cisco Systems (NYSE: CSCO), Raytheon Company (NYSE: RTN) and Johnson Controls International (NYSE: JCI). This vast array of clients and partners is testament to the company's strong – and growing – reputation as well as the impressive reputation its security solutions have gained in the market.
---
6) Expert Leadership Team – Patriot One Technologies, Inc. (TSX: PAT); (OTCQX: PTOTF) is led by a team that includes some of the world's foremost experts in the areas of counter-terrorism, conflict resolution and government/corporate interface.
---
7) Solutions…Not Just Technology – The team at Patriot One Technologies is committed to helping their clients achieve success and prevent violent acts or the spread of viruses or contagions. That's why the company offers more than just "off-the-shelf" technology. Instead, Patriot One works closely with its clients and their on-site staff and remains engaged to support in the design of policies and procedures to neutralize potential visible and invisible threats in advance.
i https://www.marketsandmarkets.com/PressReleases/threat-detection-system.asp
---
Disclaimer: This release/advertorial is a commercial advertisement and is for general information purposes only. This is a Native Advertisement, meaning it is an informational paid marketing piece. WallStreetNation.com makes no recommendation that the securities of the companies profiled or discussed on this website should be purchased, sold or held by viewers that learn of the profiled companies through our website. Please review all investment decisions with a licensed investment advisor. This Advertorial was paid for by Patriot One Technologies, Inc. in an effort to enhance public awareness of Patriot One Technologies, Inc. and its securities. Winning Media has or expects to receive over one thousand dollars by Patriot One Technologies, Inc. as a total budget for this advertising effort on CPC campaign. Neither WallStreetNation.com or Winning Media currently holds the securities of Patriot One Technologies, Inc. . and does not currently intend to purchase such securities. This Advertorial contains forward-looking statements that involve risks and uncertainties. This Advertorial contains or incorporates by reference forward-looking statements, including certain information with respect to plans and strategies of the featured Company. As such, any statements contained herein or incorporated herein by reference that are not statements of historical fact may be deemed to be forward-looking statements. Without limiting the foregoing, the words "believe(s)" "anticipate(s)", "plan(s)" "expect(s)" "project(s)" "will" "make" "told" and similar expressions are intended to identify forward-looking statements. There are a number of important factors that could cau se actual events or actual results of the Company to differ materially from these indicated by such forward-looking statements. Certain statements contained herein constitute forward-looking statements within the meaning of Section 27A of the Securities Act of 1933 and 21E of the Exchange Act of 1934. Such statements include, without limitation, statements regarding business, financing, business trends, future operating revenues and expenses. There can be no assurance that such expectations will prove to be correct. Investors are cautioned that any forward-looking statements made by the Company, or contained in this advertorial are not guarantees of future performance, and that the Issuer's actual results may differ materially from those set forth in the forward-looking statements. Difference in results can be caused by various factors including, but not limited to, the Company's ability to be able to successfully complete planned funding agreements, to successfully market its products in competitive industries or to effectively implement its business plan or strategies. To reiterate, information presented in this advertorial contains "forward-looking statements". Any statements that express or involve discussions with respect to predictions, expectations, beliefs, plans, projections, objectives, goals, assumptions, or future events or performance are not statements of historical fact and may be "forward-looking statements." Forward-looking statements are based on expectations, estimates, and projections at the time the statements are made that involve a number of risks and uncertainties which could cause actual results or events to differ materially from those presently anticipated. Forward-looking statements in this advertorial may be identified through the use of words such as "expects," "will," "anticipates," "estimates," "believes," "may," or by statements indicating certain actions "may," "could," or "might" occur. More information on the Company may be found at www.sec.gov readers can review all public filings by the Company at the SEC's EDGAR page. WallStreetNation.com is not a certified financial analyst or licensed in the securities industry in any manner. The information in this Advertorial is subjective opinion and may not be complete, accurate or current and was paid for, so this could create a conflict of interest.