Ethical Web AI Launches AI Seek 4.0 with Almost Real-Time Data
NEW YORK, November 13, 2023 – Bubblr Inc., d/b/a Ethical Web AI. (OTCQB: BBLR), a frontrunner in ethical technology determined to revolutionize the digital domain, has released Version 4.0 of its innovative Generative AI app AI Seek, to put it even further ahead in terms of capability to all other generative AI apps such as ChatGPT 4 and Claude 2.
This new version of AI Seek will now include almost real-time contemporaneous data in its answers to  AI queries that need it to answer the prompt correctly. This unique capability is described in  one of our utility patents that has been submitted and accepted by the USPTO (Application Number 18376101)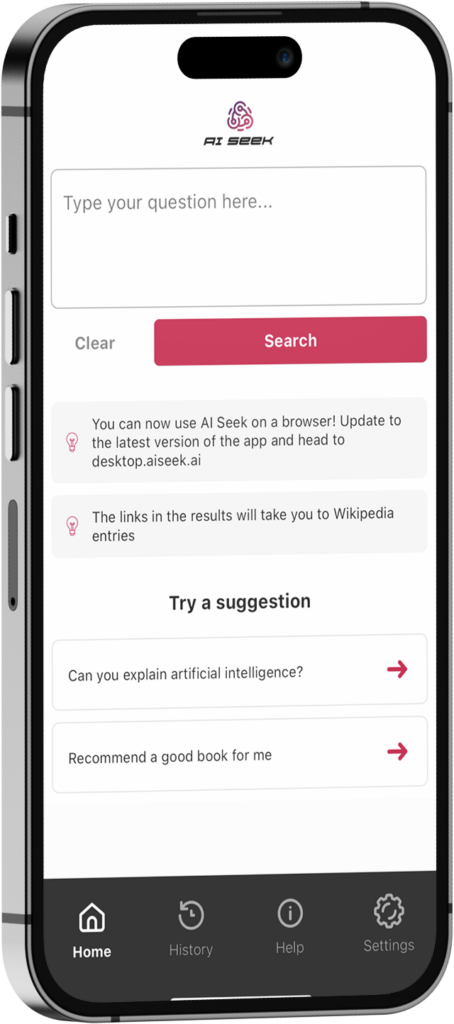 We have surveyed many of our founding shareholders to identify their biggest frustration with using Generative AI LLMs ("Large Language Models") such as Chat GT 4 and Claude 2. Undoubtedly, the biggest problem they have is the limitation of only being able to process information that is in their training database. For example, if you ask Chat GPT 4 the following question:
For example, If you ask ChatGPT 4 the following question:
"Tell me about the performance of GEVO in 2023."
It gives an answer:
"As of my last update in January 2022, I don't have access to real-time data or developments that occurred in 2023. For the most current performance of Gevo Inc. or any other publicly traded company, it's best to check the latest financial news, stock market reports, or reliable financial websites. These sources would provide up-to-date information on stock prices, financial performance, and any significant corporate developments in 2023."
AI Seek Version 4.0, however, gives a much more effusive answer:
"In the year 2023, Gevo Inc. showed an overall mixed financial performance. Various changes in the company's price target were recorded throughout the year, witnessing both decrement and increment. In August, the price target decreased by 17% to US$4.95 and then increased by 19% to US$7.43; earlier in May, it first increased by 15% to US$7.90 and was then decreased by 8.8% to US$5.93.
As per the company's financial results for the second quarter of 2023 and the upcoming financial results for the third quarter ending in September, it reported considerable developments. Northland Capital rated Gevo Inc. as 'Market Perform' in August and valued the company's stock at a premium of 47.0 to its closing price.
Despite these financial adjustments, the company's breakeven forecast has seen fluctuations; as of August 3, it was forecasted to hit breakeven in 2025, but this was withdrawn ten days later. In terms of the actual stock market performance, there was a jump of 0.95% on one of the trading days, making the closing price stand at $1.06.
Simultaneously, on the operational front, the company strove to enhance its internal dynamics, with the addition of a new Director in January as an attempt to fortify the executive team. Gevo continued its focus on producing sustainable aviation fuel (SAF) and had certain projects in progress during 2023. It also planned to arrange debt and third-party equity financing within the year to fully fund NZ-1's construction and commissioning."
In addition, Ethical Web is making a free access offer in November for AI Seek, so anyone can do their own "Pepsi Challenge" between AI Seek and ChatGPT 4.0.
If you download the AI Seek app from the App Store (Apple) or the Play Store (Android) and use the discount code TRNOV23, you will get free use of AI Seek for seven days. When you download it, don't forget to synchronize your app to your desktop(s) by going to the URL in your desktop browser, https://desktop.aiseek.ai/, and follow the instructions.
Version 4.0 of AI Seek is delivered purely by upgrades made to our back-end services, and the mobile apps themselves are not involved in delivering the contemporaneous, near real-time functionality. Consequently, the mobile apps themselves still show Version 3.0 in the settings section. Ethical Web AI is already developing Version 5, which will include embedded multimedia in its output, which will be another patented capability unique to AI Seek. Version 5 does require changes to the mobile apps, so the version number in the app will change.
Steve Morris, CTO and founder of Ethical Web AI, remarked, "I am delighted to make this announcement. Anyone can now easily compare Version 4.0 of AI Seek to Chat GT 4 or any other AI LLM and can see for themselves that AI Seek is undoubtedly the best. Most AI Seek users now use AI Seek as much as, or even more than, Google."
About Ethical Web AI:
Ethical Web AI is an ethical technology company that is championing a new internet that is anonymous, safe and fair. We are producing unique intellectual property and technology that is made defensible by our valuable utility software patents.
Visit the new AI Seek website at: https://www.aiseek.ai
If you are an AI Seek user, make sure to add desktop integration by going to the page https://desktop.aiseek.ai/
For more information about our company and products, please visit our website at www.ethicalweb.ai
Media Contact:
Steve Morris
Bubblr, Inc.
(646) 814 7184
Safe Harbor Statement:
This press release contains forward-looking statements within the meaning of Section 27A of the Securities Act of 1933 and Section 21E of the Securities Exchange Act of 1934. These forward-looking statements are based on the current plans and expectations of management and are subject to a number of uncertainties and risks that could significantly affect the company's current plans and expectations, as well as future results of operations and financial condition. The company reserves the right to update or alter its forward-looking statements, whether as a result of new information, future events or otherwise.
SOURCE: Bubblr, Inc.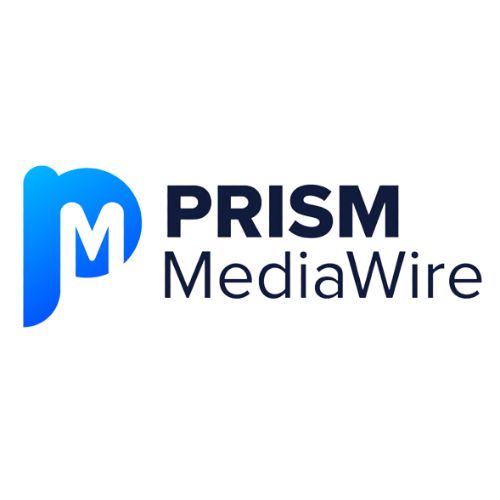 The post Ethical Web AI Launches AI Seek 4.0 with Almost Real-Time Data first appeared on Prism Media Wire.