Blue Water Petroleum Corp (BWPC) To Showcase Hydrogen Fuel Processing Technology
CHEYENNE, WY, November 8, 2023 – Blue Water Petroleum Corp's (OTC PINK: BWPC), wholly owned subsidiary Attimar SA, has developed cutting-edge hydrogen processing technologies which produce sustainable and ecologically viable fuels. These new H2 based fuels represent significant steps towards reducing the global dependency on fossil fuels, as they are designed to completely replace methane gas, which significantly reduces carbon emissions. Blue Water sees this strategic development as broadening its green technology offerings while working with innovative and proven offerings, as well as developing further patents related to H2 technology.
Attimar's H2 platform greatly reduces the production costs of these sustainable fuels and provides competitive and affordable options for both industry and consumers. Attimar is currently planning live demonstrations in early 2024 of its technologies to showcase the science, safety and effectiveness of their system. These demonstrations will provide concrete data on the efficacy of these groundbreaking fuels, demonstrating that ecological transitions are possible without compromising economic viability.
The EU is spending in excess of €300,000,000 to fund hydrogen research and the EU's Clean Hydrogen Partnership estimates that by 2050, 24% of global energy demand could be covered by clean hydrogen. https://energy.ec.europa.eu/index_en
It is also estimated that 17% of new trucks, approximately 60,000 units, sold in 2030 will run on hydrogen based fuels. https://www.euractiv.com/section/energy/news/17-of-new-trucks-in-2030-will-run-on-hydrogen-eu-believes/
Dr. Vladislav Postoupalski, COO and Head of Technology of Blue Water Petroleum, said: "We are fulfilling our business model to provide unique technologies that help reduce the global CO2 emissions while creating shareholder value along the way. Attimar's team looks at the marketplace and develops technologies that are both cost effective and have a speed to market ahead of the competition."
About Blue Water:
Blue Water Petroleum Corp, (BWPC) is a global environmental technology provider and patent aggregator, with proven executive and operations teams based in North America and Europe. Our Swiss based subsidiary, Attimar SA, is the holder of multiple patents that are publicly verifiable.
Our primary focus is on the global and potentially multi-billion-dollar market for graphene-based products. Graphene is an innovative and versatile material that is increasingly attracting the attention of researchers, scientists and entrepreneurs around the world. It is a material composed of a single layer of carbon atoms, arranged in a hexagonal lattice structure. Thanks to its unique properties, graphene is becoming increasingly important in a wide range of industries, from technology to advanced materials.
Graphene has the potential to revolutionize the materials industry by providing more sustainable and innovative solutions to many of the problems humanity faces today. For example, graphene can be used to create high-capacity, low-cost batteries that could be used to store solar or wind energy. In addition, graphene can be used to create stronger and lighter composite materials, which could be used in aerospace or automotive applications. Due to its high specific surface area, graphene can also be used as a catalyst in applications ranging from hydrogen production to the removal of pollutants from water.
We also develop and implement modular systems, incorporating hydrocarbon recovery and recycling technologies. It is in this capacity that we offer sustainable, energy efficient and cost-effective solutions.
The total issued common shares outstanding for the company is 208,081,981.
Information about Forward-Looking Statements: This press release contains "forward-looking statements" that include information relating to future events. Forward-looking statements should not be read as a guarantee of future performance or results and will not necessarily be accurate indications of the times at, or by which, that performance or those results will be achieved. Forward-looking statements are based on information available at the time they are made and/or management's good faith belief as of that time with respect to future events and are subject to risks and uncertainties that could cause actual performance or results to differ materially from those expressed in, or suggested by, the forward-looking statements. Important factors that could cause these differences include but are not limited to: inability to gain or maintain licenses, reliance on unaudited statements, the Company's need for additional funding, the impact of competitive products and pricing, the demand for the Company's products, and other risks that are detailed from time-to-time in the Company's filings with the OTC Markets. For a more detailed description of the risk factors and uncertainties affecting Blue Water Petroleum Corp., please refer to the Company's recent financial reports, which are available at www.otcmarkets.com The Company undertakes no obligation to publicly update or revise any forward-looking statements, whether as a result of new information, future events, or otherwise.
Blue Water Petroleum Corp
Contacts:
Vladimir Ivanov, CEO
Email: ir@bluewaterpet.com
Office: 307-316-4060
Website: https://bluewaterpet.com/
SOURCE: Blue Water Petroleum Corp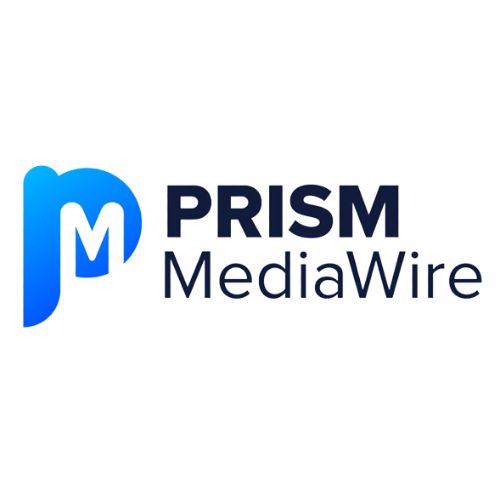 The post Blue Water Petroleum Corp (BWPC) To Showcase Hydrogen Fuel Processing Technology first appeared on Prism Media Wire.