BAPS Swaminarayan Akshardham, New Jersey's New Cultural Jewel, Set to Host Grand Opening October 8
Twelve years in the making, Akshardham is the tallest and largest mandir, a Hindu place of worship, in the United States
ROBBINSVILLE, NJ, October 2, 2023 – BAPS announced today that the Swaminarayan Akshardham in Robbinsville, NJ, a landmark of art, architecture and spirituality, is set to host its grand pening ceremony on October 8, 2023. Created to last a thousand years, Akshardham has been meticulously crafted by over 12,500 dedicated volunteers from around the world over a span of 12 years. As the tallest and largest Hindu mandir in the United States, it stands as a spiritual and cultural beacon for visitors of all faiths and backgrounds.
Experience the Grand Opening Ceremony of BAPS Swaminarayan Akshardham
Spanning over 185 acres, the Akshardham campus exhibits intricate design elements from ancient Indian culture, including 10,000 sacred images, carvings of 151 Indian musical instruments and 108 traditional Indian dance forms, and water from over 300 holy Indian rivers as well as each of the 50 states in the U.S. It is a testament to the devotional craftsmanship of the thousands of individuals who have volunteered their time and skills for its creation. The mandir will serve as a place of worship and as a center for cultural, educational, and community activities that promote unity, peace, and spirituality.
"We are thrilled to announce the long-awaited opening of the BAPS Swaminarayan Akshardham in Robbinsville," said Kanu Patel, the CEO of BAPS. "Akshardham is a labor of love, representing the dedication and unwavering commitment to selfless service and unity. It will be a place for all visitors to find inspiration and peace as envisioned by our spiritual leaders, His Holiness Pramukh Swami Maharaj and His Holiness Mahant Swami Maharaj. We invite everyone to join us in celebrating the opening of this
remarkable landmark and in experiencing the tranquility and beauty of the mandir."
Events leading up to the grand opening ceremony will feature a variety of programs and performances that showcase the rich cultural heritage of India, highlighting the Hindu principle of "Vasudhaiva Kutumbakam" ("The world is one family"). Guests from across the country and around the world will join in the celebrations. Akshardham will be open to visitors of all faiths and walks of life, offering a place for meditation, reflection, and spiritual enrichment.
"The grand opening of Akshardham marks an exciting day for Robbinsville and our surrounding community," said Robbinsville Mayor David Fried. "BAPS has been a vital community partner, stepping forward to lend a hand with initiatives like Days of Giving and the recent Blood Donation Drive, which collected enough blood to save greater than 10,000 lives. We are incredibly thankful for BAPS' dedication to our town and look forward to sharing in the positive impact Akshardham will have on our community."
With the opening of Akshardham, the town of Robbinsville looks forward to continuing its strong partnership with BAPS and embracing the cultural enrichment and diversity it offers.
Akshardham will be open to the general public beginning October 18, 2023. For more information about the grand opening and visiting the BAPS Swaminarayan Akshardham, please visit: www.usa.akshardham.org.
About BAPS Swaminarayan Akshardham
The BAPS Swaminarayan Akshardham at Robbinsville, NJ, is sacred place of worship and a nexus of Hindu architecture, culture, unity, and selfless service. Presenting India's heritage to modern America, it embodies the visionary guidance of BAPS' spiritual leaders His Holiness Pramukh Swami Maharaj and His Holiness Mahant Swami Maharaj. Created by 12,500 volunteers from around the world, this masterpiece stands as an enduring symbol of love, peace, hope, and harmony, while preserving traditions across generations.
About BAPS
BAPS is a volunteer-driven spiritual organization committed to fostering individual growth through Hindu values of faith, service, and harmony. It enriches society with the devoted efforts of tens of thousands of volunteers from diverse professional and social backgrounds, contributing millions of volunteer hours annually. Under the spiritual leadership of His Holiness Mahant Swami Maharaj, BAPS nurtures Indian traditions in over 100 North American and 3,500 communities worldwide. Through these communities, it champions holistic personal growth, promotes social progress, and encourages diversity by embracing all.
Need More Information?
Reach out to media@na.baps.org and we'll be in touch.
SOURCE: BAPS Swaminarayan Akshardham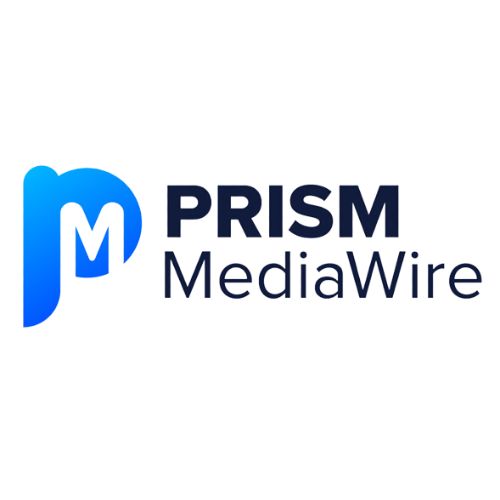 The post BAPS Swaminarayan Akshardham, New Jersey's New Cultural Jewel, Set to Host Grand Opening October 8 first appeared on Prism Media Wire.