AmpliTech's Satcom Systems Subdivision Receives Orders from Major Media Companies
Specialty Microwave Subdivision Achieves a Record $1mm Bookings for 2023
HAUPPAUGE, NY, October 4, 2023 – AmpliTech Group, Inc (Nasdaq: AMPG), a designer, developer, and manufacturer of state-of-the-art signal-processing components for satellite, 5G, and other communications networks, as well as a worldwide distributor of packages and lids for integrated circuit assembly, is thrilled to announce new partnerships and an uptick in bookings within its Satcom components subdivision, Specialty Microwave. The division recorded $0.9 million in revenue in 2022 and has already booked $1 million just in Q2 and Q3 of this year, which the company expects to convert to revenue mostly in the first half of 2024. This achievement is attributed to Specialty Microwave securing business from global entertainment powerhouses such as Warner Bros., Disney, Paramount, and CBS Viacom.
The bookings are comprised of orders for assemblies, including but not limited to, antenna assemblies, low noise block downconverter assemblies, and power amplifier assemblies. These components, integrated into broadcast trucks equipped with satellite dishes, are crucial for efficient signal transmission and reception across news, TV, and entertainment networks. They ensure that the signals transmitted and received maintain the highest clarity and quality, a necessity for media companies dedicated to delivering their content to expansive audiences. The preference for AmpliTech's high-caliber assemblies by entertainment giants emphasizes the company's exceptional reliability and proficiency in its offerings.
"AmpliTech's commitment to excellence and our industry-leading RF solutions have established us as a preferred choice for the entertainment sector's satellite communication requirements," said Fawad Maqbool, CEO of AmpliTech Group, Inc. "Our business with industry leaders like Warner Bros., Disney, Paramount, and CBS Viacom not only reinforces our market dominance but also hints at a promising trajectory for satellite communications within the entertainment sphere. In fact, the Satcom business is not limited to the entertainment sector but also encompasses the ground stations, teleports, and satellites in space, All of these also appear to show an uptick in demand."
This strategic alignment with prominent entertainment networks positions the firm at the vanguard of a major industry where the need for dependable and superior satellite communications is paramount.
About AmpliTech Group
AmpliTech Group, Inc. designs, develops, manufactures and distributes state-of-the-art radio frequency (RF) microwave components for global satellite communications, telecom (5G & IoT), space, defense, and quantum computing markets as well as systems and component design consulting services. In December 2021, AmpliTech completed the purchase of the assets and operations of Spectrum Semiconductor Materials Inc. a global specialty distributor of semiconductor components based in San Jose, CA. AmpliTech has a 20+ year track record of developing high performance, custom solutions to meet the unique needs of some of the largest companies in the global industries we serve. We are proud of the unique skills, experience and dedication of our focused team which enables us to deliver superior solutions, faster time to market, competitive pricing and excellent customer satisfaction and repeat business.
Safe Harbor Statement
This release contains statements that constitute forward-looking statements. These statements appear in several places in this release and include all statements that are not statements of historical fact regarding the intent, belief or current expectations of the Company, its directors or its officers with respect to, among other things: the lingering impact of the COVID-19 pandemic on the Company's supply chain, revenues and overall results of operations, the Company's ability to execute its business plan as anticipated; trends affecting the Company's financial condition or results of operations; and the Company's growth strategy and operating strategy. The words "may" "would" "will" "expect" "estimate" "anticipate" "believe" "intend" and similar expressions and variations thereof are intended to identify forward-looking statements. Investors are cautioned that any such forward-looking statements are not guarantees of future performance and involve risks and uncertainties, many of which are beyond the Company's ability to control, and that actual results may differ materially from those projected in the forward-looking statements because of various factors. Other risks are identified and described in more detail in the "Risk Factors" section of the Company's filings with the SEC, all of which are available on our website. We undertake no obligation to update, and we do not have a policy of updating or revising, these forward-looking statements, except as required by applicable law.
Corporate Social Media
Twitter: @AmpliTechAMPG
Instagram: @AmpliTechAMPG
Facebook: AmpliTechInc
Investor Social Media
Twitter: @AMPG_IR
StockTwits: @AMPG_IR
Company Contact:
Shan Sawant, Director of Communications
AmpliTech Group, Inc.
Investors@amplitechgroup.com
Investor Relations Contact:
Kirin Smith, President
PCG Advisory, Inc.
ksmith@pcgadvisory.com
www.pcgadvisory.com
SOURCE: AmpliTech Group, Inc.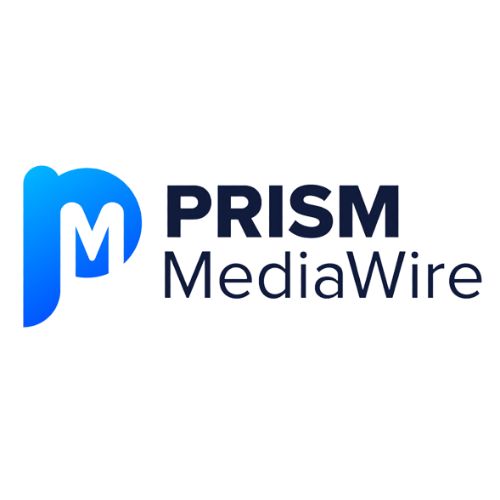 The post AmpliTech's Satcom Systems Subdivision Receives Orders from Major Media Companies first appeared on Prism Media Wire.