Tesla (TSLA) CEO Releases Part 2 Of His Master Plan
Tesla CEO Elon Musk had been hinting that the second part of his master plan was on the way, and here it is. He has now released the company's "Master Plan, Part Deux."
In Musk's words, Step 2 is all about:
Create stunning solar roofs with seamlessly integrated battery storage
Expand the electric vehicle product line to address all major segments
Develop a self-driving capability that is 10X safer than manual via massive fleet learning
Enable your car to make money for you when you aren't using it
One of the major parts of step 2 would be getting into the solar-panel business by purchasing Solar City (SCT). Musk wrote, "Create a smoothly integrated and beautiful solar-roof-with-battery product that just works, empowering the individual as their own utility, and then scale that throughout the world. One ordering experience, one installation, one service contact, one phone app."
"We can't do this well if Tesla and SolarCity are different companies, which is why we need to combine and break down the barriers inherent to being separate companies. That they are separate at all, despite similar origins and pursuit of the same overarching goal of sustainable energy, is largely an accident of history. Now that Tesla is ready to scale Powerwall and SolarCity is ready to provide highly differentiated solar, the time has come to bring them together."
If you missed part one from ten years ago, it was all about creating an automaker by building an exotic car and eventually moving into the mass market. Check, and pretty much on the way to check.
Musk wrote, "The reason we had to start off with step 1 was that it was all I could afford to do with what I made from PayPal. I thought our chances of success were so low that I didn't want to risk anyone's funds in the beginning but my own."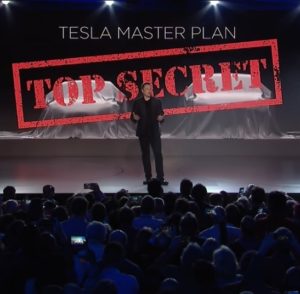 Disclaimer: We have no position in Tesla Moters Inc. (NASDAQ: TSLA) and have not been compensated for this article.