Twitter Caught A Big Error In Trump's Birthday Tweet To Melania
Melania Trump just had her birthday on April 26th and her husband, the President of the United States, made sure to wish her a formal birthday on his Twitter.
While many people who initially looked at the tweet saw nothing wrong, it was Twitter that saw a very big mistake. This wouldn't be the first time however that Trump has made mistakes in his tweets.
Here's the picture in President Trump's tweet that has Twitter shaking its head. Do you see the error?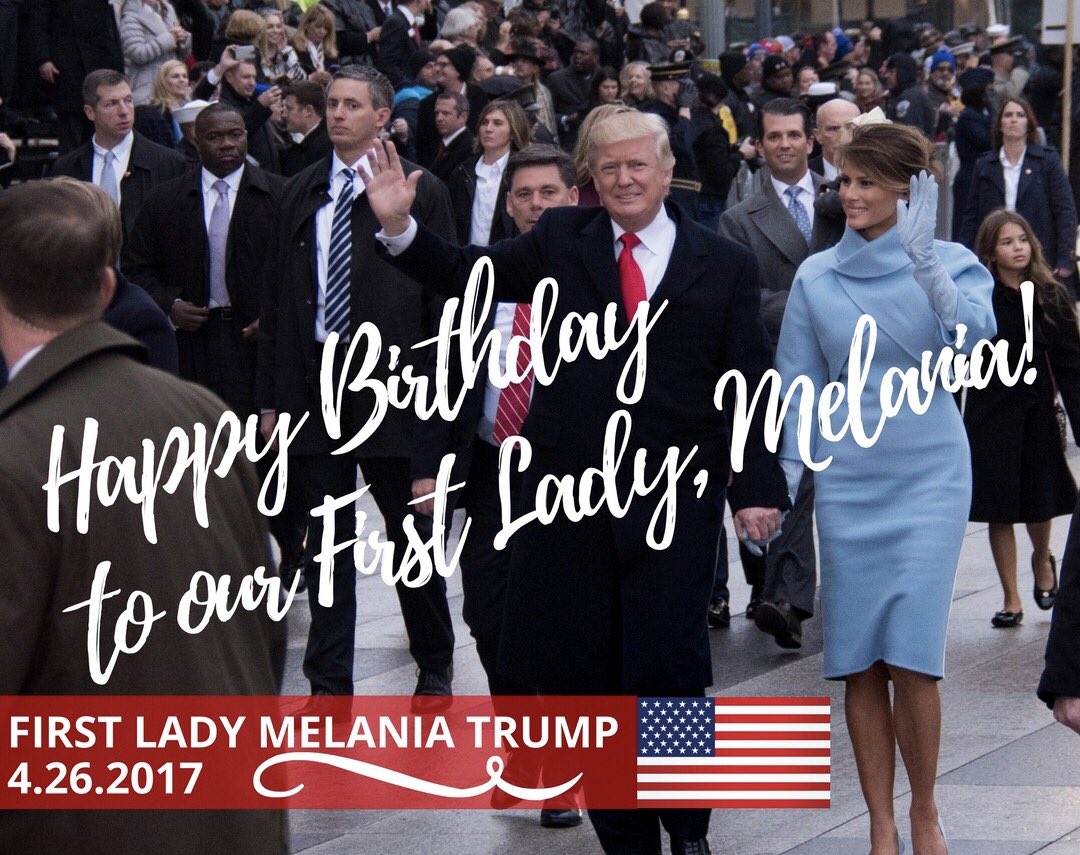 39 stars. Not 50, to represent the 50 states that are in the union, but 39 stars.
Twitter users had a field day with this error.
User @chrislhayes said, "Wonder which 11 states are slated for destruction? #39StarFlag"
@MrDanZak said, "There are only 39 stars on that flag, sir."