Mama June Steps Out In Her New Skinny Body
It's hard to believe that Mama June, the mother of Honey Boo Boo, once weighed in at 460 lbs. That's because today she's sporting a svelte and alleged size 4 body.
She does look remarkable and it must have been a lot of hard work to shed 300 pounds. Many have been waiting for her grand reveal for months now as she stayed hidden in her house.
June lost the weight with the help of a gastric sleeve operation and tons of exercise.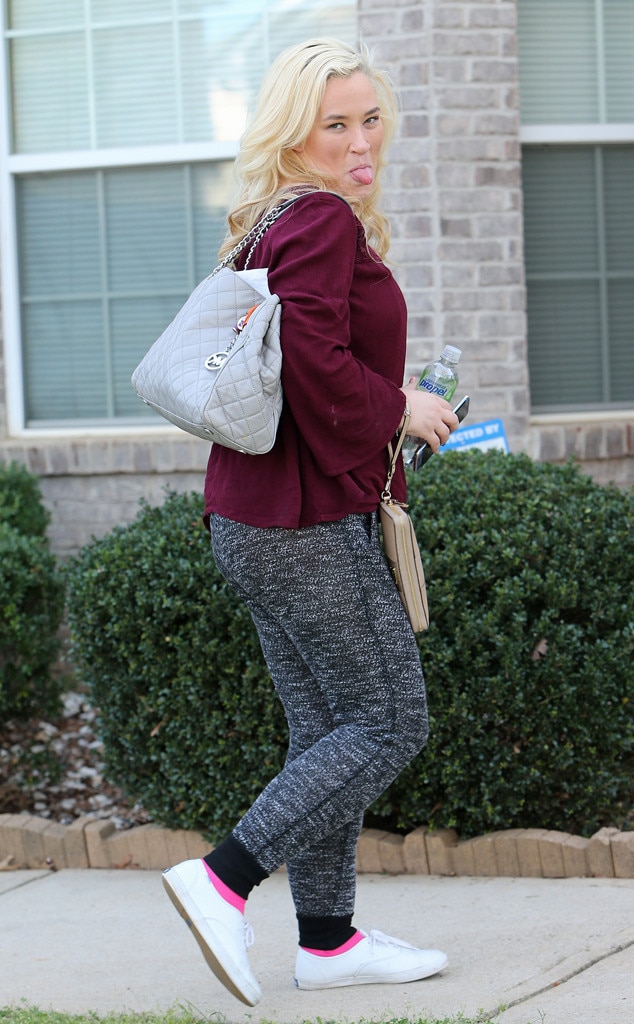 Shannon, 37, worked out with trainer Kenya Crooks, who told PEOPLE Now she had undergone "the greatest transformation of all time."
"I came in as the closer, because she was struggling with getting to the next point of weight loss," explained Crooks. "The cool thing about momentum is as soon as we got her going, she was good."
He continued, "We had to change how she looked at food. We had to cut down the portions because she used to eat really, really big. So we had to change how she ate, how she worked out, and just put it all together!"
June told People, "I can promise you I'm never going back to that size. "I'm happy where I'm at."
The journey wasn't easy. "I'm not going to lie to you: I have thrown up, because you can't over eat with the gastric sleeve," she says. "That's not a thing that I recommend to somebody. You realize what you can and can't do, and when you do it that one time, you don't do it again."
About her daughters she commented, "I've seen Pumpkin and Alana lose and gain weight, but I don't want them to end up like I did at 460 lbs. Who would want that?"
The reality tv star has had nine pounds of excess skin removed and underwent a tummy tuck to complete her transformation.
What do you think of Mama June's new look?