Breaking News: Massive, $100 Million Cobalt Explorer – with a Direct Path to Production – Just Formed in North America
Blockbuster Deal Would Bring Together Over 10,000 Hectares of Cobalt-Silver Properties… 16 Historic Mining Operations… a Fully Permitted Refinery…a Mill… AND Two of the Most Successful Mining Entrepreneurs in North America
A pair of potential blockbuster deals were just announced that could form the world's #1 cobalt explorer – with the potential for near-term production in North America.
This is huge news – and it's coming at a time when cobalt is absolutely soaring.
Over the last six months, prices for this "super-metal" has skyrocketed – more than doubling in that span.
And that surge in price is just the beginning for this high-demand – yet incredibly scarce – metal that is an essential piece of the massive global shift toward electric vehicles.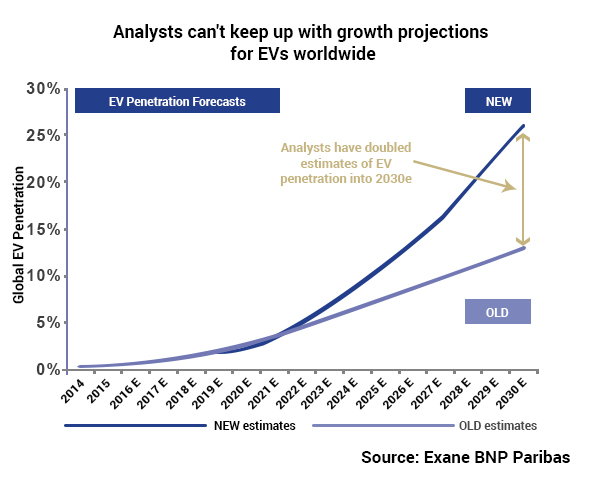 The very future of large market-cap companies like Tesla, Google, Apple, General Motors and Amazon may rest with a metal that is now facing a massive supply crisis.

Explosive Demand + Scarce Resource = Historic Profit Opportunity
We are right now in the early stages of a major revolution in both energy storage and transportation – and cobalt is the key metal at the center of this historic change.
With demand for electric vehicles on the rise – up to 30% of all new vehicles sold by 2030 will be electric cars – an increase in demand for cobalt is virtually guaranteed.
But the fact remains that cobalt is an astonishingly scarce resource. 
This potentially historic supply/demand scenario means that the race is on to expand cobalt production wherever possible.
And new cobalt production could now soon take place in North America thanks to a recently-announced blockbuster proposal.
First Cobalt Corp. (TSXV: FCC; OTC: FTSSF) Is Poised to Become North America's Next Cobalt Producer
Right now one little-known exploration company – First Cobalt Corp. (TSXV: FCC; OTC: FTSSF) – is positioned to provide investors with the single best opportunity to profit from the continued upward trend in cobalt prices.
That's because – thanks to recent critical developments – First Cobalt Corp. stands poised to become North America's next cobalt producer.
*First…on Wednesday, June 21, First Cobalt Corp. announced it had proposed a friendly merger with Cobalt One Ltd.
This merger, if concluded, would consolidate the two largest land packages in Cobalt, Ontario – a region that was once one of the largest cobalt districts in the world – into a single landholder with over 10,000 hectares.
In addition, this proposed merger would give First Cobalt Corp. (TSXV: FCC; OTC: FTSSF) 100% ownership of a modern, fully-permitted refinery – and clearing a direct pathway to production in North America.
As part of this proposed merger, the Board of Directors of the merged entity would now include two of the most successful mining entrepreneurs in North America.
Cobalt One Chairman Paul Matysek is one of the most successful energy mental management executives in the world. Mr. Matysek has built and sold Energy Metals for $1.8 billion in 2007…Lithium One for $112 million in 2012…and Potash One for $434 million in 2012.
Board member Robert (Bob) Cross is a mining legend with a long track record of building shareholder value in resources. He bought control of Northern Oriol at $15 million market cap and sold it to Yamana Gold just four years later for $1.4 billion…he co-founded Bankers Petroleum in 2004 and that company reached a market cap of over $2 billion within seven years…and he co-founded B2Gold in 2007, a $3.7 billion market cap company that produces almost 1 million ounces per year.
The addition of these proven mining executives gives First Cobalt Corp. (TSXV: FCC; OTC: FTSSF) a "Hall of Fame" leadership team – at a time when cobalt prices are soaring – in addition to their massive collection of North American properties.
Speaking of which…
*The second critical development for this company is that First Cobalt Corp. has also signed a letter of intent with CobalTech to acquire all of CobalTech's assets including its strong portfolio of prospective cobalt properties.
This portfolio includes 11 past producing mines in the town of Cobalt, Ontario, the Werner Lake East Cobalt property near Kenora, Ontario and eight properties in the Province of Quebec.
The company's flagship asset is the Duncan Kerr Project and includes a pair of past-producing mines which operated between 1905 and 1966 and reportedly produced approximately 32.7 million ounces of silver as well as significant cobalt by-product.
CobalTech also owns a 100 tonne per day mill in the town of Cobalt. This mill would complement the mill included in the proposed merger with Cobalt One Ltd.
What these developments – a proposed merger with Cobalt One Limited and a letter of intent to acquire the assets of CobalTech – means for the immediate future of First Cobalt Corp. is simple:
First Cobalt Corp. (TSXV: FCC; OTC: FTSSF), when these transactions are consummated, would now own massive – and attractive – properties in North America…in a region with a tremendous cobalt production history.
And the company would now have the ability to move quickly to production thanks to the addition of both a mill and a fully-permitted refinery.
These two transactions – once complete – would create the largest cobalt explorer in the world with a potential market cap of approximately C$100 million!
We're talking about a large, liquid exploration company – with significant, productive assets in North America…and a direct path to production.
Given the soaring demand for cobalt – and the meteoric rise in the price of this essential metal – First Cobalt Corp's breakthrough deals to acquire assets and move closer to production could lead to a sharp, sudden spike in share prices for this little-known stock.
But First Cobalt Corp's Canadian properties – and their new refineries – are just part of the story when it comes to this potential blockbuster investment. That's because…
Experts Agree: Cobalt Prices Should
Continue to Soar in 2017 and Beyond
CNBC recently reported: "Demand for cobalt has soared in the past year as investors expect inexorable growth in the global electric vehicle industry to generate a supply squeeze this year."
According to the Financial Times, now is the time for "investors to ride the cobalt price wave."
And the Globe and Mail reports that, "analysts including CRU Group expect more (cobalt) price gains as demand from electric-vehicle sales will outstrip increases in supply…CRU sees average prices doubling (again) this year."
With demand poised to soar, massive supply deficits are now being projected for cobalt…with analysts at Macquarie Research estimating deficits of 885 tons next year…3,205 tons in 2019…and 5,340 tons in 2020.
That's a staggering deficit increase of more than 500%!
With a supply-demand picture like this one, investors could potentially target life-altering returns from exploration companies positioned to help alleviate this deficit.
First Cobalt Corp. (TSXV: FCC; OTC: FTSSF) could present just such an opportunity thanks to its combination of proven leadership and its diversified global portfolio of assets that are highly leveraged to the cobalt market.
First Cobalt Corp's Unique "Seven-Property" DR Congo Project Covers More than 190 Square Kilometers in the World's Largest Cobalt-Producing Region
With a unique "seven-property" project in the Democratic Republic of Congo – where 64% of the world's cobalt is produced – First Cobalt Corp. (TSXV: FCC; OTC: FTSSF) provides investors with a reduced-risk way to access the profit potential in the world's largest cobalt producing region. And they are doing this with an experienced team of DRC geologists who worked there with First Quantum, a $7 billion global mining giant.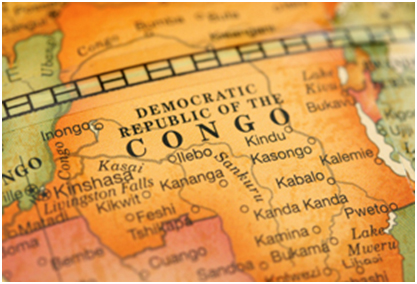 Unlike typical high-risk, high-reward junior mining exploration projects, First Cobalt Corp. (TSXV: FCC; OTC: FTSSF) offers a lower-risk entry point with explosive upside potential.
The company's exclusive agreement Africa-based Madini Minerals gives First Cobalt Corp. a controlling interest over seven properties covering 190 square kilometers in the Democratic Republic of the Congo.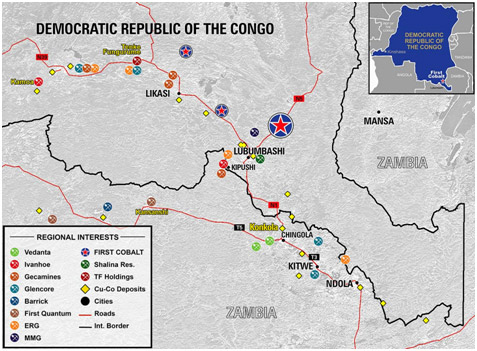 All seven of these properties are located near existing major cobalt production operations and surface mineralization is known at all properties.
The properties are located in the Central African Copperbelt – a prolific geological setting with a history of mining, exploration and academic research.
This one-of-a-kind project has allowed First Cobalt to establish – at greatly reduced risk – a sizable presence in one of the richest mining camps in the world. I doubt that any other junior in the world could put together a better team for the DRC than First Cobalt.
An investment in First Cobalt Corp. (TSXV: FCC; OTC: FTSSF) allows profit-seeking investors a chance for access to greater potential for exploration success with a single investment.
But First Cobalt Corp's properties in the DR Congo are just part of the story…
Another Large Property…in the
Most Prolific Cobalt-Producing Region in Canada
First Cobalt's Silver Centre, Ontario property is a 2,100-hectare property in a historic mining camp located 400 kilometers north of Toronto.
The property includes the former producing Keely-Frontier mine, a high-grade mine that produced over 3.3 million pounds of cobalt and 19.1 million ounces of silver.
Over a 60-year period, the neighboring towns of Silver Centre and Cobalt, Ontario were estimated to have produced 50 million pounds of cobalt and 600 million ounces of silver!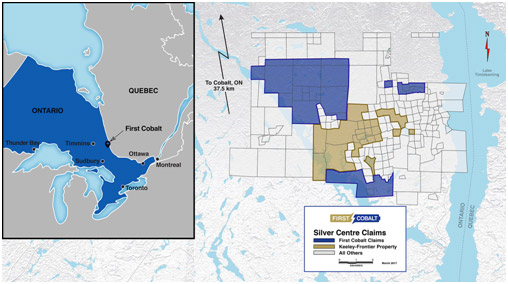 The historic Keeley and Frontier Mines have extensive underground infrastructure…and First Cobalt targeted this asset as a primary exploration target because it had the best cobalt-to-silver ratio of all the major historic mines in the camp. There are other junior in the Canadian Cobalt camp but First Cobalt has one of the largest land positions, a real technical team with a long track record and millions in the bank to carry out the work required to make a discovery.
In 2012, a 6-hole 2,058-metre diamond drill program, power-stripping and channel sampling was completed by Canadian Silver Hunter. Results from this exploration program and compilation of historical data suggest that there is significant potential to discover new high grade cobalt and silver mineralization.
First Cobalt Corp. (TSXV: FCC; OTC: FTSSF) recently announced that fieldwork has begun on the Keeley-Frontier Mine property with the objective to determine the potential for exploring bulk mining methods in this district. In other words, they are employing a proven technique seen in the gold industry over the past 20 years. Using modern techniques, they are revising 50 year old, high-grade narrow vein mines and trying to recasts them as lower grade but very large open pits or underground mines.
First Cobalt is believed to be the first company to approach this historic mining camp as a candidate for large scale, bulk mining. A total of 7000m of diamond drilling will commence during the summer to test this thesis, once field work and 3D modeling data have been synthesized.
The potential that exists in First Cobalt's Canadian property alone is enough to make an investment in this little-known company a potential triple-digit winner. Unlike most cobalt production in the world, this old mining camp is in North America – the backyard of Tesla's new gigafactory.
When you combine that potential with the unique "seven-property" project in the DR Congo…and the historic supply-demand story that's being written for cobalt right now…
You have a fast-moving opportunity to cash in on what could be one of the greatest investment stories of our generation.
First Cobalt Corp. (TSXV: FCC; OTC: FTSSF) right now offers investors explosive profit potential as it combines outstanding properties with soaring demand…all overseen by leaders with a proven history of exploration success.
Experienced Management Team Brings an
Outstanding Record of Success
There is no greater factor in determining the success – or failure – of any exploration company than its leadership.
The most successful exploration companies have been built by assembling a collection of proven leaders with a history in three critical areas: (1) Discovery, (2) Funding and (3) Delivery.
In the area of Discovery, First Cobalt Corp. (TSXV: FCC; OTC: FTSSF) has a visionary leader in Dr. Frank Santaguida as its Vice President of Exploration.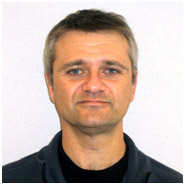 Dr. Santaguida is a geoscientist with over 25 years' experience who has worked around the world on a wide range of base & precious metal ore deposits. He has extensive experience in world-class base metal mining camps in Canada, Australia, & the African Copperbelt, including Zambia & the DR Congo.
He was Principal Geologist with First Quantum & spent several years in the Central African Copperbelt. Frank was part of a team that discovered new resources at the Frontier Mine as well as new copper & cobalt prospects in the DR Congo.
As for Funding, First Cobalt's President and CEO – Trent Mell – has 18 years of extensive international transactional experience acquired through more than 200 transactions, including M&A and Almost $3 billion in equity and debt financings.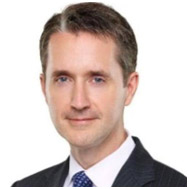 Trent has worked for both global producers like Barrick Gold and junior miners like Falco Resources and at all stages of the mining lifecycle, including exploration, feasibility studies, permitting, mine development and production. More recently, he built a securities team to advise issuers and investors on Canadian exploration and development opportunities. In 2016, his team raised $300 million in equity investments and became the largest provider of flow through capital in Canada.
And when it comes to Delivery, Vice President of Business Development Peter Campbell brings more than 35 years of engineering and mining operations experience to the table.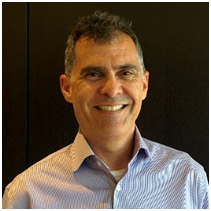 His mining experience includes working in day-to-day mining operations, mine design and on new mine developments for Falconbridge Limited (now Glencore), an industry leader in the cobalt industry. As Exploration Manager for Falconbridge, Peter was involved in its global exploration activities. In 2006, he moved to capital markets and earned a reputation as an astute mining analyst, eventually becoming Chairman of Jennings Capital, an independent Canadian broker-dealer.
5 Reasons Investors Should Consider Buying Shares of First Cobalt Corp. (TSXV: FCC) Today
1.

This investment allows you to tap into the soaring global demand for cobalt thanks to the explosion in demand for electric vehicles and batteries.

2.

Within the last six months, cobalt prices have more than doubled…and projections call for prices to continue soaring higher through the remainder of 2017!

3.

First Cobalt Corp's recent proposed transactions would create the largest cobalt explorer in the world – with a potential market cap of C$100 million. The company's new assets would include more than 10,000 hectares of prospective cobalt-silver properties, 16 historic mining operations, and a mill and refinery with 40 acres of fully permitted property. This would give First Cobalt Corp. extraordinary prospective assets in North American refinery – and a direct path to production – bringing the company close to becoming North America's next cobalt producer.

4.

First Cobalt Corp's unique seven-property project in the Democratic Republic of Congo provides a low-risk entry point to the world's largest producer of cobalt

5.

First Cobalt Corp. (TSXV: FCC; OTC: FTSSF)

has an experienced management team – including two of North America's most successful mining entrepreneurs in Paul Matysek and Robert (Bob) Cross – focused on building a global portfolio of assets leveraged to the rapidly-growing cobalt market.
Disclaimer:
This release/advertorial is a commercial advertisement and is for general information purposes only. This is a Native Advertisement, meaning it is an informational paid marketing piece. Wallstreetnation.com makes no recommendation that the securities of the companies profiled or discussed on this website should be purchased, sold or held by viewers that learn of the profiled companies through our website. Please review all investment decisions with a licensed investment advisor. This Advertorial was paid for the issuer, First Cobalt Corp. in an effort to enhance public awareness of First Cobalt Corp and its securities. Winning Media has or expects to receive three hundred thousand dollars by the issuer, First Cobalt Corp. for this advertising effort. Neither WallStreetNation nor Winning Media currently holds the securities of First Cobalt Corp and does not currently intend to purchase such securities. This Advertorial contains forward-looking statements that involve risks and uncertainties. This Advertorial contains or incorporates by reference forward-looking statements, including certain information with respect to plans and strategies of the featured Company. As such, any statements contained herein or incorporated herein by reference that are not statements of historical fact may be deemed to be forward-looking statements. Without limiting the foregoing, the words "believe(s)" "anticipate(s)", "plan(s)" "expect(s)" "project(s)" "will" "make" "told" and similar expressions are intended to identify forward-looking statements. There are a number of important factors that could cau se actual events or actual results of the Company to differ materially from these indicated by such forward-looking statements. Certain statements contained herein constitute forward-looking statements within the meaning of Section 27A of the Securities Act of 1933 and 21E of the Exchange Act of 1934. Such statements include, without limitation, statements regarding business, financing, business trends, future operating revenues and expenses. There can be no assurance that such expectations will prove to be correct. Investors are cautioned that any forward-looking statements made by the Company, or contained in this advertorial are not guarantees of future performance, and that the Issuer's actual results may differ materially from those set forth in the forward-looking statements. Difference in results can be caused by various factors including, but not limited to, the Company's ability to be able to successfully complete planned funding agreements, to successfully market its products in competitive industries or to effectively implement its business plan or strategies. To reiterate, information presented in this advertorial contains "forward-looking statements". Any statements that express or involve discussions with respect to predictions, expectations, beliefs, plans, projections, objectives, goals, assumptions, or future events or performance are not statements of historical fact and may be "forward-looking statements." Forward-looking statements are based on expectations, estimates, and projections at the time the statements are made that involve a number of risks and uncertainties which could cause actual results or events to differ materially from those presently anticipated. Forward-looking statements in this advertorial may be identified through the use of words such as "expects," "will," "anticipates," "estimates," "believes," "may," or by statements indicating certain actions "may," "could," or "might" occur. More information on the Company may be found at
www.sec.gov
readers can review all public filings by the Company at the SEC's EDGAR page. Wallstreetnation.com is not a certified financial analyst or licensed in the securities industry in any manner. The information in this Advertorial is subjective opinion and may not be complete, accurate or current and was paid for, so this could create a conflict of interest.