Nulife Sciences (NULF) is on The Path to Radically Change The Human Organ Transplant Market And Wall Street Is Just Beginning To Notice
One little known company has Patented a Novel Technology which can potentially eliminate the necessity for tissue match and anti-rejection drugs!!!
Scientific breakthroughs are on the Horizon, and now Millions of lives can potentially be saved.
As this technology goes mainstream and begins to help humanity, what do you think will happen to their stock price?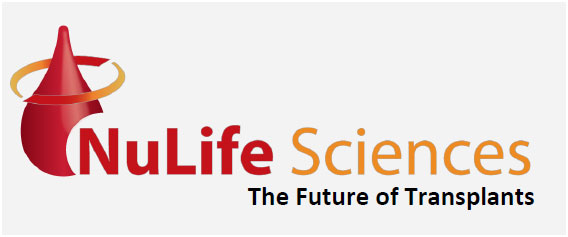 NuLife Sciences, Inc. (OTCQB: NULF) is a biomedical company dedicated to advancing human organ transplant technology and medical research.
NULF has acquired a patent-protected, proprietary method that could potentially eliminate the necessity for an organ or tissue match, and the ensuing need for anti-rejection drugs.
There is a massive need AND market for organ transplants, with over 123,000 candidates waiting in the US Alone!
NULF has completed discovery phase for its technique is now entering a Preclinical phase on its pathway to commercialization.
NuLife's mission is to change the face of organ transplantation as we know it today: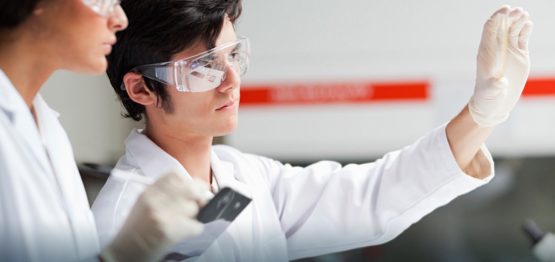 Recipients will not have to wait for a matched organ
Reduce or eliminate the need for dialysis for patients waiting for a matched organ
Significant impact on quality of life due to avoiding adverse events and costs of anti-rejection drugs
Potential costs savings to the system from reduced Rx and dialysis
The Reality of Transplants in 2017
And why NULF is Needed
In the U.S. ~31,000 organ transplants occur every year but there are ~123,000 people on the candidate waiting list for a transplant.
What prevented 92,000 people from getting a necessary transplant?
Organ availability
22 people die each day in America waiting for transplants that can't take place because of the shortage of donated organs
High costs and problems of anti-rejection drugs
Average costs of the immunosuppressive drugs is approximately $17,000 per year (Medicare only covers the first three years)
These drugs also cause increased infection and cancer rates – ultimately destroying the organs
Can still be rejection even with immunosuppression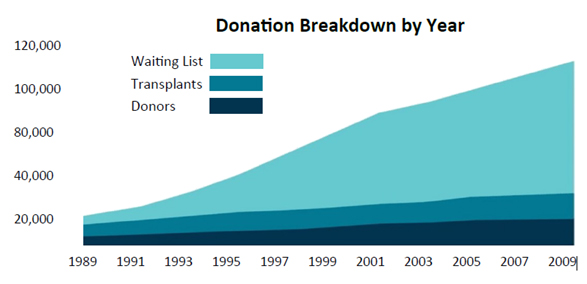 NULF Target Market
Kidney transplants will be NuLife's initial organ transplant target market
According to the National Kidney Foundation, there are currently 121,678 people waiting for lifesaving organ transplants in the U.S. Of these, 100,791 await kidney transplants.
Most common transplant – about 18,000 in 2015
Most patients spend years on dialysis while waiting
Many never receive the actual transplant
All current transplant patients require anti-rejection drugs
On average:
Over 3,000 new patients are added to the kidney waiting list each month.
13 people die each day while waiting for a life-saving kidney transplant.
Every 14 minutes someone is added to the kidney transplant list.
In 2014, 4,761 patients died while waiting for a kidney transplant. Another, 3,668 people became too sick to receive a kidney transplant.
NULF – A "Nu" Technique, A "Nu" Approach and a "Nu" Life
The NuLife Technique – Full Process in Stages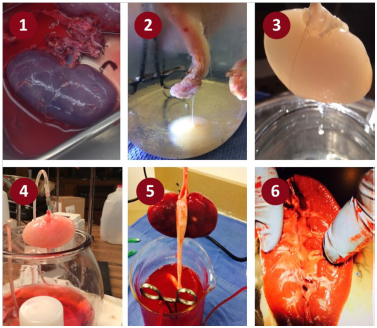 Removing kidneys from one patient (swine anatomy and physiology are very similar to humans)
Proceeding with decellularization process
Creation of a kidney 'scaffold', upon which a new kidney specific to the recipient can be rebuilt
The kidney scaffold is populated/injected by bone marrow (immature) cells from the recipient, allowing the stem cells to differentiate into mature kidney cells
Growth of a kidney that is genetically identical to the recipient
The processed blood is given to the recipient to aid the recellularization process before and after the organ is implanted.
The process allows for creation of organs that required no additional immunosuppression, ultimately prolonging kidney longevity, and expands the population of usable kidneys.
NULF Technology has Additional Applications
Transplantation of other vital organs (i.e. Liver)
Study cytokine influence in sepsis – May be able to improve mortality in infected patients
Potential to boost immune system of healthy patients
Potential to improve chronic wound closure Preventative care
Can apply to several other conditions
NULF Potential Impact on the National Transplant System
Donor organs are matched via national computer registry called the National Organ Procurement and Transplantation Network (OPTN) – Organ Procurement Organization (OPO) has offices in all 50 states and serve as gatekeepers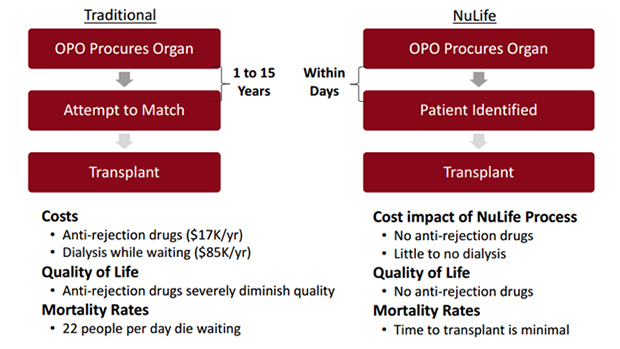 Transplant your Portfolio with NULF
For investors, the business of organ transplants goes well beyond checking the donor box on a driver's license.
Investment opportunities mainly lie in companies involved in secondary aspects of the organ transplant business, such as transport, anti-rejection therapies, and new technologies.
Most medical specialty stocks are trading at fairly lofty premiums.
NULF is trading at a significant discount to its peers with its evolving technology.
NULF could potentially blow away their competitors due to:
Novel, patented technique with the potential to transform the transplantation market
Massive need and market for organ transplants with over 123K candidates waiting for an organ in the US alone
Versatile technique suitable for a variety of clinical indications
High entry barrier for competition
Comprehensive patent and IP protections in place (3 patents granted)+
Existing Transplant Patent – filing CIP (claims in progress); will have a fully issued patent with a 17-year window that starts at conclusion of CIP
Filing with the FDA to become licensed for use of cytokines and/or a 14-year window of exclusivity for process and/or therapy
Strong executive team with surgical research team having extensive academic background and clinical experience in transplantation
NULF needs to be on your trading screen before the opening bell.
NULF is ready to make a major move. They are not just an investment opportunity, they are also saving lives.
Medical breakthroughs can generate huge profits in a short period of time. Are you still waiting on the sidelines? Now is the time.
Disclaimer:
This release/advertorial is a commercial advertisement and is for general information purposes only. This is a Native Advertisement, meaning it is an informational paid marketing piece. Wallstreetnation.com makes no recommendation that the securities of the companies profiled or discussed on this website should be purchased, sold or held by viewers that learn of the profiled companies through our website. Please review all investment decisions with a licensed investment advisor. This Advertorial was paid for a third party, Winning Media LLC in an effort to enhance public awareness of Nulife Sciences. and its securities. Winning Media has or expects to receive one hundred thousand dollars by the issuer, Nulife Sciences. for this advertising effort. Neither WallStreetNation nor Winning Media currently holds the securities of Nulife Sciences. and does not currently intend to purchase such securities. This Advertorial contains forward-looking statements that involve risks and uncertainties. This Advertorial contains or incorporates by reference forward-looking statements, including certain information with respect to plans and strategies of the featured Company. As such, any statements contained herein or incorporated herein by reference that are not statements of historical fact may be deemed to be forward-looking statements. Without limiting the foregoing, the words "believe(s)" "anticipate(s)", "plan(s)" "expect(s)" "project(s)" "will" "make" "told" and similar expressions are intended to identify forward-looking statements. There are a number of important factors that could cau se actual events or actual results of the Company to differ materially from these indicated by such forward-looking statements. Certain statements contained herein constitute forward-looking statements within the meaning of Section 27A of the Securities Act of 1933 and 21E of the Exchange Act of 1934. Such statements include, without limitation, statements regarding business, financing, business trends, future operating revenues and expenses. There can be no assurance that such expectations will prove to be correct. Investors are cautioned that any forward-looking statements made by the Company, or contained in this advertorial are not guarantees of future performance, and that the Issuer's actual results may differ materially from those set forth in the forward-looking statements. Difference in results can be caused by various factors including, but not limited to, the Company's ability to be able to successfully complete planned funding agreements, to successfully market its products in competitive industries or to effectively implement its business plan or strategies. To reiterate, information presented in this advertorial contains "forward-looking statements". Any statements that express or involve discussions with respect to predictions, expectations, beliefs, plans, projections, objectives, goals, assumptions, or future events or performance are not statements of historical fact and may be "forward-looking statements." Forward-looking statements are based on expectations, estimates, and projections at the time the statements are made that involve a number of risks and uncertainties which could cause actual results or events to differ materially from those presently anticipated. Forward-looking statements in this advertorial may be identified through the use of words such as "expects," "will," "anticipates," "estimates," "believes," "may," or by statements indicating certain actions "may," "could," or "might" occur. More information on the Company may be found at
www.sec.gov
readers can review all public filings by the Company at the SEC's EDGAR page. Wallstreetnation.com is not a certified financial analyst or licensed in the securities industry in any manner. The information in this Advertorial is subjective opinion and may not be complete, accurate or current and was paid for, so this could create a conflict of interest.